Neil Mitchell sent explosive email from wife of former MFB chief Peter Rau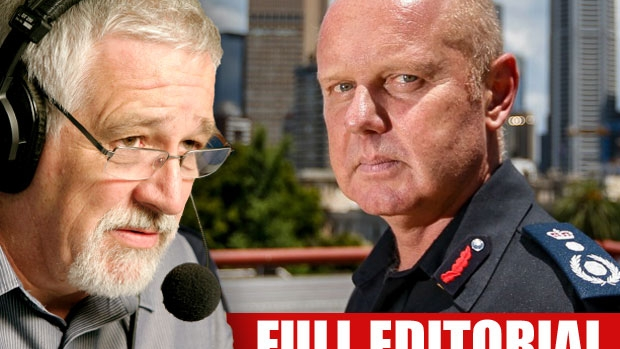 Neil Mitchell has been sent an explosive email from the wife of former MFB chief Peter Rau.
Mr Rau resigned from his position last week.
Acting Minister Lisa Neville said Mr Rau was 'gravely ill.'
But his wife said that wasn't the case and he had stood down from his role due to 'stress and bullying by the UFU'.
'If this is true, I think it's disgusting,' Neil Mitchell said.
Click PLAY below to hear more on 3AW Mornings
THE EMAIL SENT TO NEIL MITCHELL
'Hi Neil, I am Peter Rau's wife.
'As you would know, Peter resigned from his position as chief of the MFB last week.
'I am writing to you clarify a few things.
'Firstly, he is not gravely ill, as was stated publicly by the acting minister and this statement has unduly concerned and upset many of our family and friends and we have had reassure people that it is not the case.
'The minister has said this purely to distract from the truth.
'My husband has an auto-immune condition that he has had for approximately eight years and it is made worse by stress.
'We do not know that it is directly related to Fiskville and may never know.
'The main reason my husband has had to resign is due to stress as a result of bullying by the UFU and the current situation with the EBA .
'He has lodged a claim with WorkCover and it has been accepted.
'The culture in the MFB for a long time has allowed management to be treated this way and my husband is not the only victim of such behaviour.
'We left Melbourne after doctors advice and are trying to get away from the situation on holidays now.
'It is not advisable for Peter to speak to the media directly for it will add to his stress.
'I hope you can help to clarify the situation as the misinformation in the media is frustrating and upsetting to those close to Peter.
'Tracey Rau.'
Matthew Guy found the email alarming.
'I'm more concerned than ever before about what is a real crisis in our fire services across Victoria that appears to be the government's making,' the state opposition leader told Neil Mitchell.
Click PLAY below to hear more from Matthew Guy