Neil Mitchell slams 'totally unacceptable' behaviour from pandemic law protesters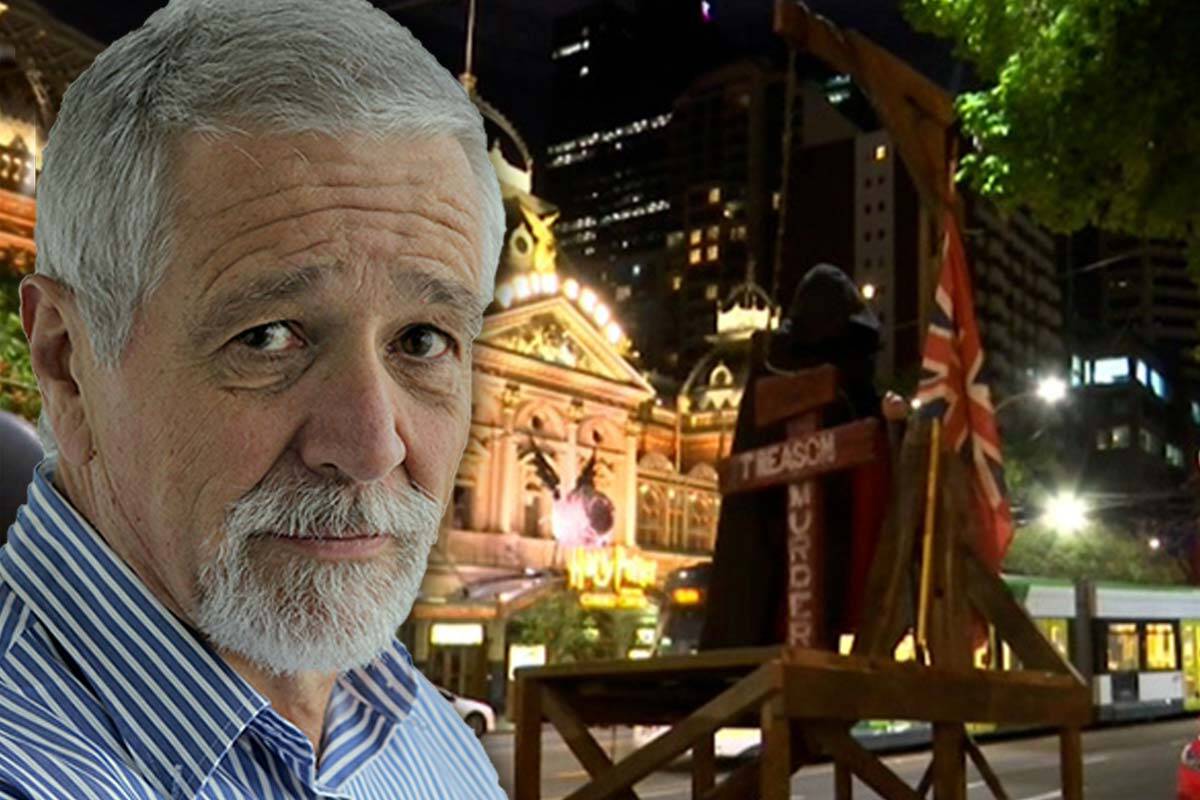 Neil Mitchell has slammed pandemic law protesters for advocating for violence against the Premier.
Some protesters last night chanted "Kill Dan" and hung an effigy of the Premier from the gallows, while at the weekend one protester carried nooses.
The 3AW Mornings host, who has encouraged Victorians to write polite letters opposing the pandemic laws, said the violent behaviour is "totally unacceptable".
"It is ugly. It is wrong," he said.
"It demeans, destroys and damages … your whole argument. You do that sort of thing and you just blow your credibility out of the water and you play into the hands of those people who say you're all idiots.
"Back off. It's the only sensible thing to do.
"You've achieved quite a lot with these changes to the bill. There's more to be done but you've achieve quite a lot and what you've done here is going to harm it.
"That's going to get the attention."
Press PLAY below to hear Neil Mitchell's scathing criticism of the "ugly" behaviour
Image (background): Nine News