New laws: Offenders can still plead not guilty due to mental impairment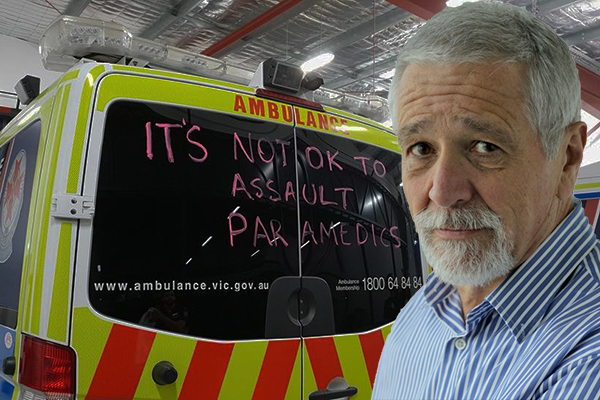 Neil Mitchell says he is concerned by the state government's moves to urgently change the legislation for anyone who attacks and injures emergency services workers.
Drugs, alcohol and psychosocial immaturity will no longer be excuses for assaults on emergency service workers, under changes to be introduced to parliament next month.
The offence will be treated as a category one, the same as rape and murder.
But defendants can still plead not guilty due to mental impairment.
Attorney General Martin Pakula told Neil Mitchell the government was still reviewing special cases such as a patient suffering a psychotic episode.
Neil: The first sentence of your press statement – anyone who attacks and injures an emergency service worker gets a custodial sentence. Is that right?
Mr Pakula: That's right. But let me go to the issue of mental impairment – it is always open to someone to plead not guilty by way of mental impairment.
"The intention of this law is very clear – we don't want a situation where people are relying on all kinds of exemptions to bashing a paramedic or police officer and we are tightening it up," Mr Pakula said.
Neil: There are so many questions in this.
Click PLAY to hear the full interview on 3AW Mornings
Neil said there had been a huge public reaction following the successful appeal of two women who attacked paramedic Paul Judd back in 2016.
"This is what worries me, the ambos said Daniel Andrews has promised, unequivocally, anybody who injured an emergency services worker would get six months jail," Neil said.
"No exceptions – this is real mandatory sentencing.
"Let's see where the government goes on this.
"If a person is genuinely ill – you treat them, you don't send them to jail."
Click PLAY to hear the full editorial