Neil's idea gets nicked and the AFL + Channel 7 commit to beaming live pictures to Perth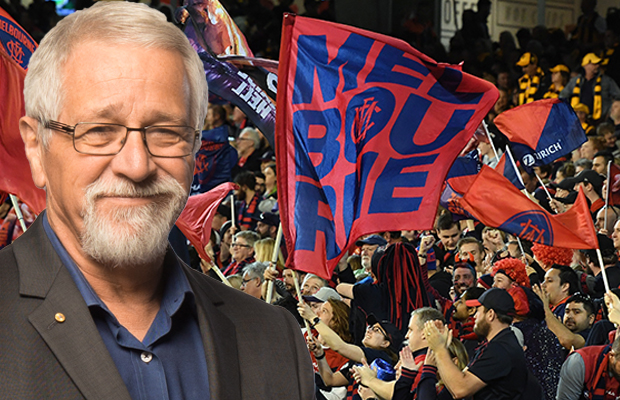 Neil Mitchell's idea to turn Federation Square into Demonland this Saturday afternoon has been deemed a success, with the AFL, Channel 7 and the state government all getting on board.
The Andrews Government has released information that Federation Square is being converted in to a live viewing site for Saturday's game against the West Coast Eagles.
The AFL's General Manager of Clubs Travis Auld confirmed plans to Neil Mitchell this morning.
"I've been talking to Lewis Martin from Channel 7 who are going to support the live site with a camera and reporter and they'll use that in their broadcast which will be fantastic," Travis said.
"They'll provide a copy of that feed through to the stadium to the big screen operators.
"We haven't worked out the exact detail of how we'll be able to use it but the obvious one is when the players first come out to show they've got a lot of support back home."
Click PLAY below to hear the details
Managing Director of the Seven Network Melbourne, Lewis Martin said it'll be up to Melbourne to determine how they use the feed.
"Our team will be sending a live, constant feed back over to the west, as to how the clubs decide to use it, they'll have full use," he said.