NEW APP: A new and improved 3AW app is out now!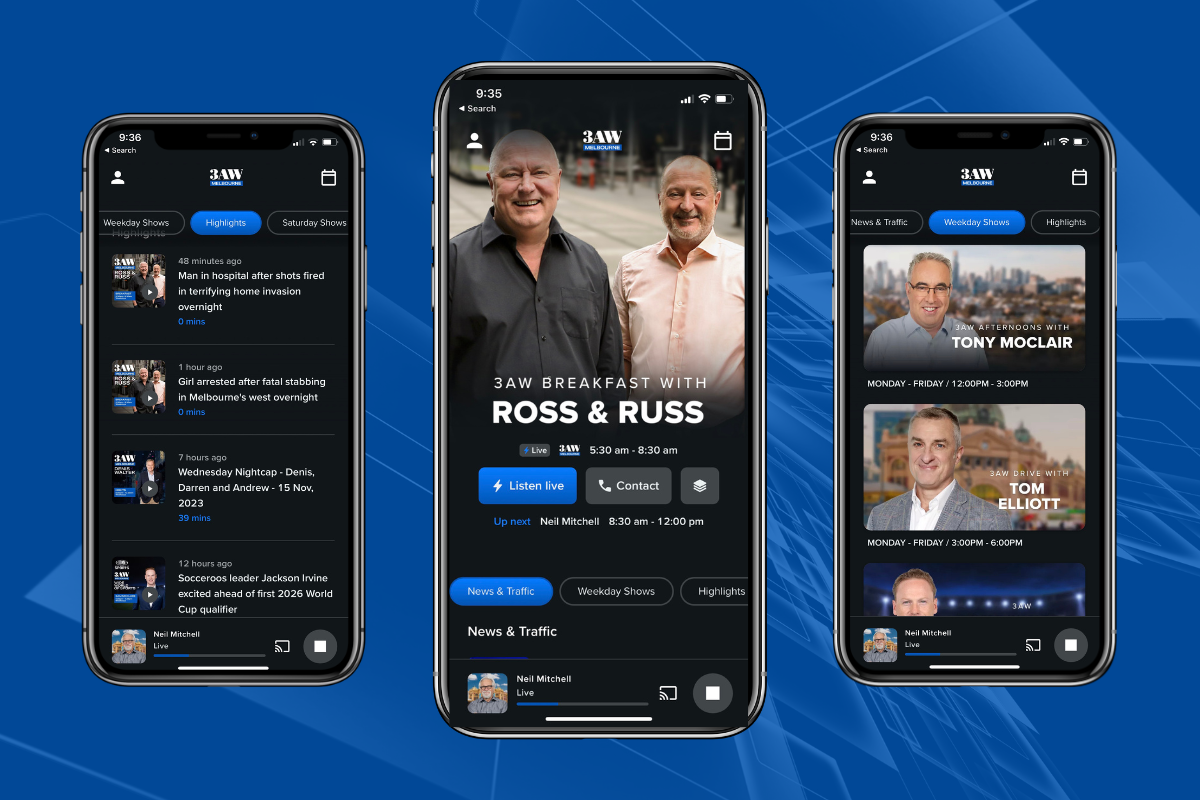 A new and improved 3AW app is out now!
Over the past few months, our team has been working hard to deliver a vastly improved listening experience for your mobile devices. Our primary aim has been to make the app more user-friendly and efficient, ensuring a seamless listening experience whether you're commuting, working or relaxing.
Key improvements:
Updated homepage: The redesigned homepage offers easier access to live broadcasts, on-demand radio content and straightforward ways to get in touch with our shows.
Traffic updates: Stay informed with quick access to the latest on-demand traffic updates.
Smart device casting: The app now supports casting to devices such as Google Nest speakers and Android TVs. Additionally, it's compatible with Apple AirPlay (iOS only) and offers seamless live streaming through CarPlay and Android Auto.
How can I get the new app?
For most of our current listeners, the transition to the new app will be automatic. On most devices, an update will automatically replace the existing app once the new version is launched. If you're a new user, or your app doesn't automatically update, you can download it from the iOS or Android app store once it's released.
Need more info?
For more information and help updating, please visit our frequently asked questions page.
Got a suggestion or encountered a problem our FAQ can't help with? Contact our support team at audiencesupport@radio.nine.com.au or call the helpline on 07 3908 8212.
We appreciate your continued support and look forward to providing the best possible radio experience with the new 3AW app!