New Monash lanes open tonight, as Premier declares airport link a goer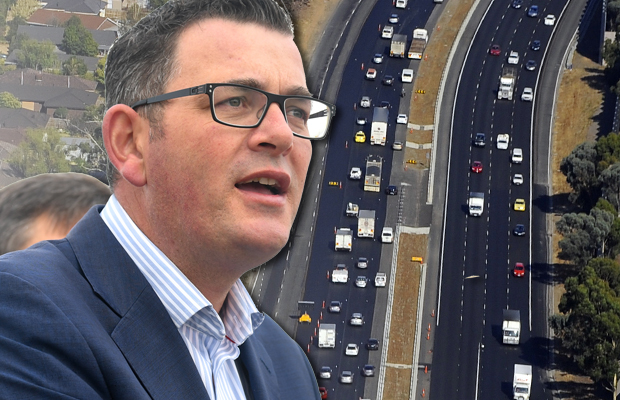 FIRST ON 3AW
The Premier is adamant an airport rail link will go ahead.
That assertion to Ross and John today comes one day out from the federal budget, which is expected to prove a big boon for Victorians.
Daniel Andrews told 3AW Breakfast he will aim to link the airport rail project with construction in the west.
He will speak with the Prime Minister in person today to "work through some of those issues".
"We're talking more about where it will go, not whether it will get built," he said.
Meanwhile, Mr Andrews also revealed motorists will have a smoother run on the Monash Freeway from tonight.
The Premier has revealed – on 3AW Breakfast – the construction of more than 30 kilometres of new lanes has finished under budget and ahead of schedule.
Daniel Andrews says it means the next stage of the project will have a head start.
Click PLAY to hear the full interview