Nominations for the weirdest place to leave a parcel…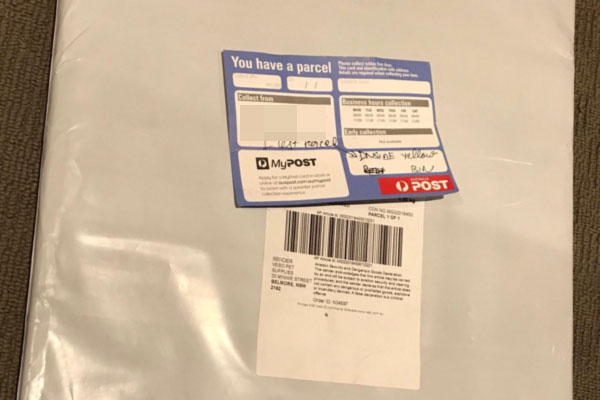 The strangest place to leave a parcel? This may take the cake.
Therese anticipated her Australia Post parcel was dropped back at their local post office when she wasn't home to sign for it.
But the courier got creative.
The parcel, containing a new dog door, was left in her bin.
"When we looked closely at the note it said they had kept it in a safe place and it was placed in the yellow recycling bin," Therese told Neil Mitchell.
"I had to go bin diving to retrieve my package!
"We are a little miffed they almost literally threw out our package."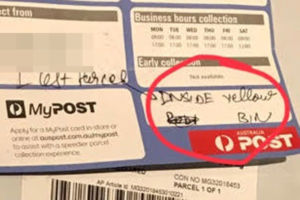 Click PLAY to hear more