North Melbourne aggravated burglary: Elderly victim follows accused thieves from her home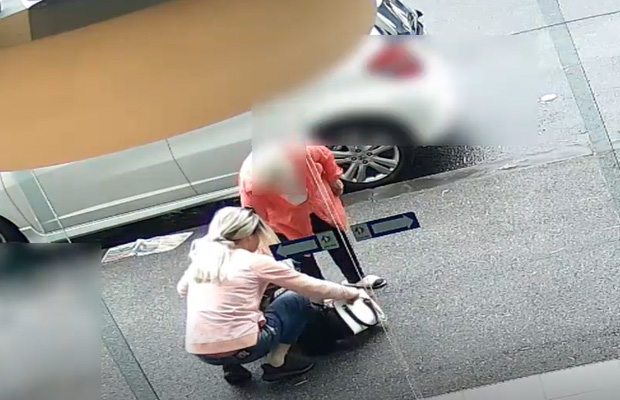 A woman, 84, has confronted an intruder who broke into her North Melbourne home yesterday.
The victim was watching TV when a woman broke into her Patterson Lane home in North Melbourne about 1.30pm yesterday.
Police say that woman, described Caucasian with bleached hair, stole a phone and a set of keys before the elderly resident confronted her, and followed her outside.
CCTV footage released this morning shows the woman, TV remote in hand, arguing with the intruder as well as another man who police believe had been acting as a look out.
The pair denied stealing anything before fleeing.
Police want public assistance to identify the duo.