'Not looking very good': AMA boss says a 'perfect storm' is brewing in Victoria's health system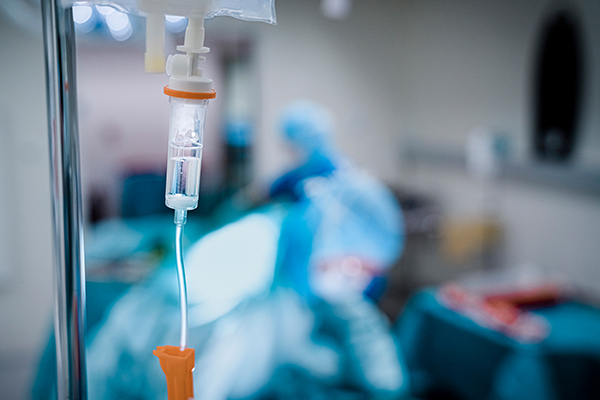 The Victorian boss of the Australian Medical Association fears a "perfect storm" is emerging in Victorian hospitals.
There are growing concerns about the strain the health system is under as the number of active COVID-19 cases in the state grows.
For the second consecutive night last night, more than a dozen ambulances were ramped outside the Northern Hospital at Epping.
The Age reports calls to Triple Zero on Monday reached levels not seen since the 2016 thunderstorm asthma event.
Victorian AMA president, Dr Roderick McRae, says he's "absolutely concerned".
"We've been receiving news incrementally over the last four weeks … things are tough, things are strained, it's not looking very good," he told Ross and Russel.
"Monday and Tuesday this week the word crisis has emerged from everybody at every step of the healthcare system."
Dr McRae says conditions are forecast to be ideal for a thunderstorm asthma event this week, and if that eventuates, it'll be a "perfect storm" overwhelming the state's health system.
"Our hospitals are strained, the ability to move patients rapidly out of any part of the hospital is decreased and we have this massive influx of people with COVID-19 right across the system, ambulances are ramping up outside the hospital nearest the zone where there's the lowest vaccination rate, and we in the next week we could have an episode of thunderstorm asthma," he said.
"The time to say 'Hmm, we need a few beds, we need an entire doubling of the workforce' was about 18 months ago.
"That didn't occur. The system is saturated today."
Press PLAY below to hear why Dr McRae is "absolutely concerned" about the state of Victoria's health system
More ambulance ramping outside Northern Hospital as health system strains