Odd historic discovery made at a Great Ocean Road beach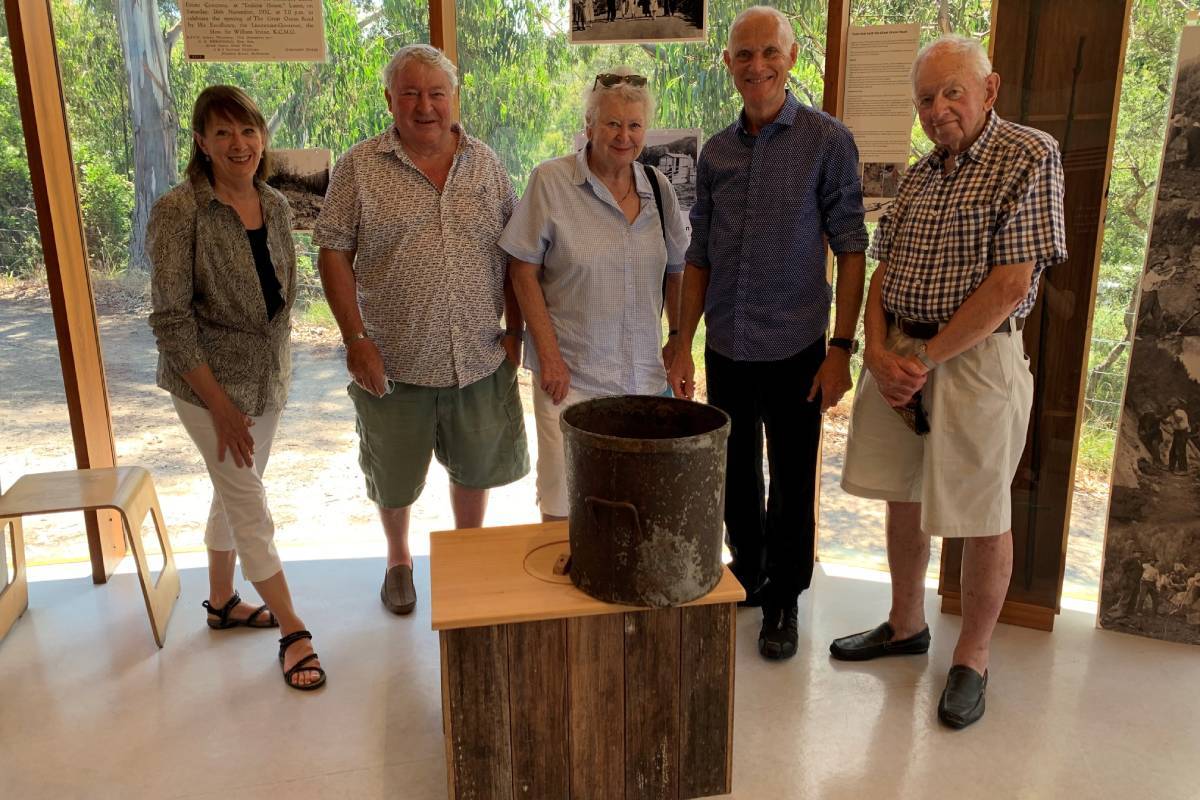 A 90-year-old toilet has been restored to its former glory after washing up on a Great Ocean Road beach.
A local was walking on Cathedral Rocks beach, near Lorne, after storms last year when he spotted something odd.
He went to investigate and discovered the historic 1930s thunder box, which was originally used at the Great Ocean tollhouse in Lorne.
Regional Road Victoria Regional Director, Michael Tudball, says "there used to be a person there who collected the one shilling fee".
"It was the first toll road," he told Stephen Quartermain and Emily Power, filling in for Ross and Russel.
Mr Tudball says the 90-year-old toilet shares similarities with drop toilets found at campsites.
"This one had a can in it, but it's just like a wooden frame around it," he said.
The toilet has been restored and is now on display at the Lorne Visitor Information Centre.
Press PLAY below to hear about the unusual find