Opposition: Victims of Crime Commissioner must be full-time job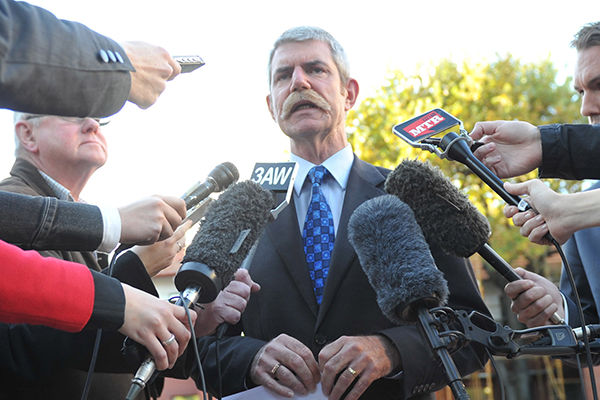 The Victims of Crime system in Victoria would be reviewed under a Coalition Government, including making the Victims of Crime Commissioner a full-time role.
Former Police Association secretary Greg Davies (above) is the Commissioner for Victims of Crime, and has been in the position for a number of years.
But it was only offered as a part-time job under the current government.
Shadow Attorney-General John Pesutto told Neil Mitchell that's something that will change if the Coalition is elected.
"We'll make that position a full-time role," Mr Pesutto said.
"Will that be Greg Davies if he wants it?"  Neil asked.
"I think he would be an excellent person, if he puts his hand up, I think he's somebody who has shown without any shadow of a doubt, that he gets it.
"He gets that the justice system needs to be reoriented."
Click PLAY below to hear the full interview
"We want to revamp the system around victim impact statements," Mr Pesutto added.
"We also need to get stuck into the way prosecutors treat victims.
"So many of them feel like they're being told after the event.
"Imagine you were told on the eve of a trial, oh you know we were pursuing a murder charge, we've entered in an arrangement and they'll plead guilty to manslaughter and most likely be out in 6-10 years.
"How would you feel?"
Photo: AAP