'Over the top': Dean Jones calls for calm on cricket scandal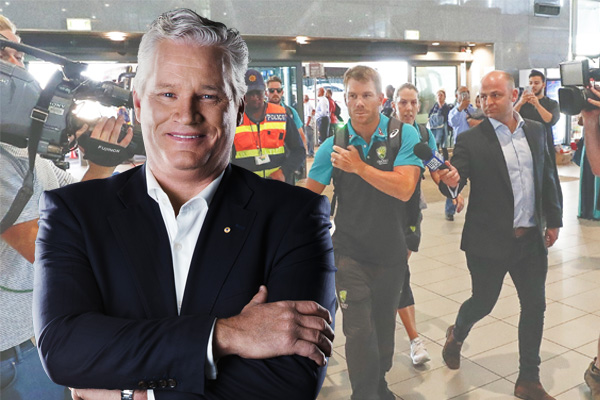 Dean Jones has broken ranks with other former Australian cricketers, saying some of the suggested punishments are 'over the top' and that ball scratching is a 'widespread practice'.
The now head coach of Islamabad United told Neil Mitchell just the shame of the incident will haunt Steve Smith for his entire career.
"A year? I think that's a bit over the top really, the fact that he's going to lose the captaincy, the stain of it, it's going to be like a tattoo on his face that he's not going to be able to remove," Jones said.
"I'd maybe not send him to IPL, that'll cost him $2 million."
Click PLAY below to hear the full details
Jones also said ball tampering is rampant across cricket worldwide.
"There's lots of different forms of cheating," Jones said.
"What's the difference between a batsman nicking one behind and not walking?
"The approaches made by bookmakers, scratching the ball, you have to be a man to stand up to the guys, if something is going to happen to you, it's not if but when it'll happen and are you man enough to say no?"