Passengers confronted by man yelling, abusing woman on a Melbourne tram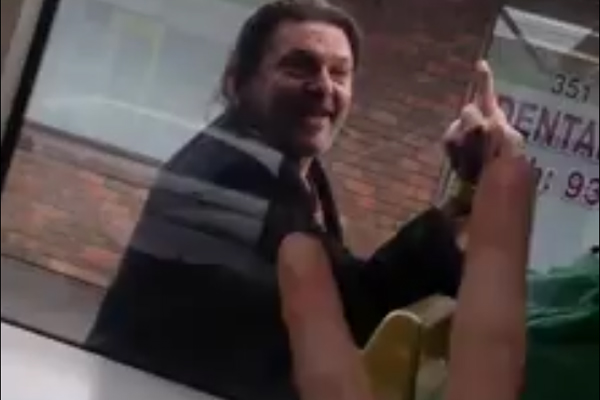 Passengers on a Melbourne tram have stood up to a dishevelled looking man screaming and abusing a woman reading a Margaret Atwood book.
A video was posted on a Facebook page from another passenger on the number 19 tram to Flinders Street from North Coburg yesterday.
Jessica-Lee Parry, who filmed the incident, said the man was shouting obscene remarks to a woman reading a book apparently about feminism which sparked the man's rage.
She told Neil Mitchell the yelling and abuse went on for quite some time.
"It was pretty awful," she said.
"Everyone was banding together and trying not to fuel the fire."
She said there were numerous passengers who came to the support of the woman during the confronting outburst.
"He just kept going and going," she said.
Click PLAY to watch the video