Pedestrian crossing countdown clock installed in CBD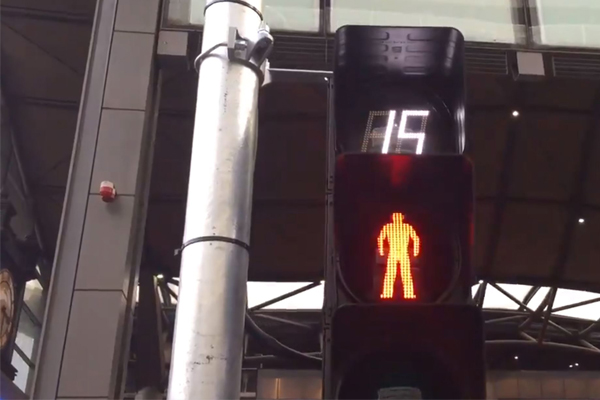 Melbourne's first pedestrian crossing countdown clock has been installed in the CBD, at the corner of Spencer and Collins Streets.
The clock, similar timers to ones in use in the United States, is a part of a $530,000 safety overhaul of the western edge of the city.
3AW reporter Stef Waclawik went down to the intersection to if pedestrians are actually paying attention to the new feature.
"It's a green man, when the red man starts flashing, you're given 17 seconds which counts down to a solid red man," she said.
"Are people taking any notice of it?" Grubby asked.
"Well one man's running across now and it's a solid red."
Click PLAY below to hear the details
Countdown clock now timing pedestrians to cross Spencer St at corner of Collins – pedestrians this morning are still trying to beat the lights 🚦@3AW693 pic.twitter.com/ZUKihFEHvb

— Stefanie Waclawik (@StefWaclawik) July 11, 2018
Timed signal pedestrian crossings now in Melbourne #peoplewilltrytobeat pic.twitter.com/0tzGdMxTKV

— Chris Martin (@thechrismartin7) July 10, 2018
Image: Chris Martin, Twitter