'People need to be aware of it': Tree warning as wet, windy weather returns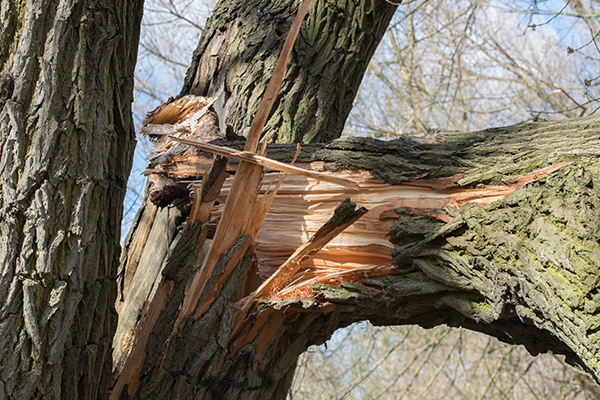 Victorians have been warned to be aware of the risk of falling trees in coming days, with more wet and windy weather lashing the state.
Severe winds and flash flooding are expected in the next few days, with daily totals in eastern parts of the state expected to be between 50 and 80 millimetres.
Between 10 and 30 millimetres are forecast to fall in Melbourne today.
The SES has warned heavy winds may cause trees to come down.
Chief Operations Officer at the SES, Time Wiebusch, says they're "really waiting for that weather to play out".
"It's coming from the south-easterly direction which is what we saw in June. With the wet soils and heavy tree canopies that could see extra trees coming down," he told Neil Mitchell.
Press PLAY below to hear the advice from the SES as wild weather hits
Botanist at the University of Melbourne, Dr Greg Moore, says he's "not overly concerned, but people need to be aware" of the risk of trees falling.
"The wind speeds over the next few days are not that high, ranging from about 25 to 45km… once you start getting over sort of 70km/h you start to be concerned," he told Neil Mitchell.
Dr Moore said there are two kinds of trees to be particularly cautious about.
"If you've got trees with codominant stems, that means multiple leaders that are at an acute angle to each other, they're in danger of splitting in high winds," he said.
"If you know that you've dug through the root systems of a tree around your property, or there's been roadworks that have gone through a nature strip tree then have a look at that tree on a windy day.
"If it's stable and safe in the ground the odds are it's going to be fine, but if there's any movement at all, get the experts in."
Press PLAY below to hear Dr Moore's tree warning