"Explosive devices" sent to several US political figures, as well as other targets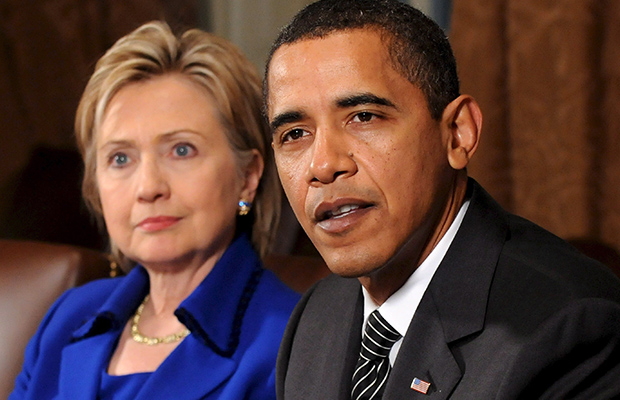 Explosive devices have been mailed to former US President Barack Obama, Hillary Clinton and other democratic figures across America.
Eight of the crude-looking pipe bombs have been found so far, with the FBI launching a major investigation.
Part of Manhattan was placed in lockdown as the NYPD bomb removed one of the devices from CNN's New York headquarters.
This photo obtained by @ABC and confirmed by two law enforcement sources shows the device recovered from @CNN by the NYPD bomb squad. pic.twitter.com/HFzTMSoJXG

— Gio Benitez (@GioBenitez) October 24, 2018
New York City Mayor Bill DeBlasio has labelled the incident a clear "act of terror".
The United States Secret Service has confirmed Mr Obama and Ms Clinton did not receive the packages.
"The packages were immediately identified during routine mail screening procedures as potential explosive devices and were appropriately handled as such," the statement says.
"The protectees did not receive the packages nor were they at risk of receiving them."
President Donald Trump has condemned the attacks as despicable and confirmed a major federal investigation is underway.
The safety of the American People is my highest priority. I have just concluded a briefing with the FBI, Department of Justice, Department of Homeland Security, and the U.S. Secret Service… pic.twitter.com/nEUBcq4NOh

— Donald J. Trump (@realDonaldTrump) October 24, 2018
Former NYPD officer turned Director of the Centre for the Study of Hate & Extremism at California State University Professor Brian Levin told Neil Mitchell it appeared the series of bombs were the work of an amateur.
"Amateurs can kill people," he said.
"Pipe bombs are the entry level device that people use – it looks to me that the person who did this is not particularly sophisticated.
"But the fact they sent these (alleged bombs) out en masse suggests they're trying to send a message."
The incident comes just two weeks before nationwide elections that could reshape US Congress and serve as a referendum on the first two years of President Trump's presidency.
Image: ABC America