Pizza racks used as shields as man launches bizarre attack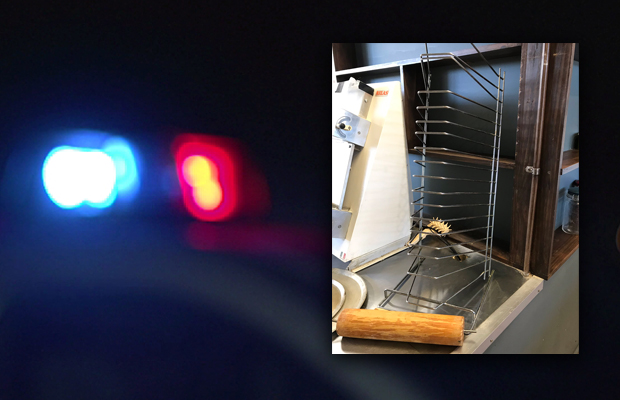 Pizza shop staff have used pizza racks to defend themselves while a man attacked them with a drill and rolling pin at Werribee on Sunday night.
A man has since been charged over the incident.
The alleged offender entered the store on Quarbing Street about 9pm.
Witnesses said he attacked staff with the drill and rolling pin before pinching a bottle of soft drink.
He then allegedly fled on foot.
The man, aged 20, has since been charged with aggravated burglary, two counts of intentionally causing injury, two counts of assault with an instrument, unlawful assault, criminal damage, theft from shop, assaulting police and resisting police.
One of the staff members was treated for upper body injuries.
The man, aged in his 40s, was taken to the Werribee Mercy Hospital in a stable condition.
A thief wielding a rolling pin and drill has caused havoc inside a Werribee pizza shop. Brave workers have armed themselves with pizza racks, chasing the thug from the store. @9NewsMelb pic.twitter.com/PM9On5LBZo

— Sam Cucchiara (@SamCucchiara9) July 7, 2019