Plan to restart Qantas overseas flights by Christmas relies on vaccination and 'one other thing'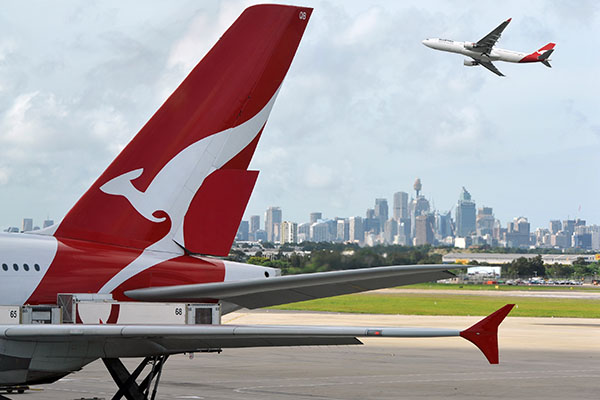 Qantas is hopeful of resuming international flights to select locations in time for Christmas.
The plan relies on 80 per cent of eligible Australians being fully-vaccinated, which the nation is on target to achieve if vaccinations continue at their current rate.
But there's another condition for the plan to go ahead which is less certain — whether the federal government allows travellers to quarantine at home after flying into Australia.
Qantas CEO Alan Joyce says he's hopeful.
"If that happens you could see extensive operations from Qantas and we are publishing on the basis we think that will probably happen," he told Ross and Russel.
"Nobody has a crystal ball … but we think there is now more confidence on this than there has been."
Under the airline's plan, the first international flights to return would travel to and from the UK, Singapore, Japan, the US and Canada.
Press PLAY below to hear Alan Joyce share the plan to resume international flights