Police consider formal investigation into Labor's red-shirts scheme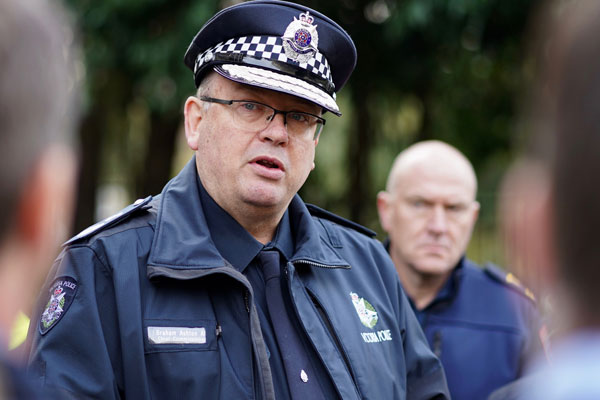 Victoria Police will assess whether to launch a formal investigation into Labor MPs over the controversial red-shirts scheme.
Police chief commissioner Graham Ashton told the special parliamentary inquiry a decision on whether it will become a formal investigation is imminent, although any investigation could take months.
An initial investigation found no criminal offences were identified, but another complaint received in April triggered a new assessment.
Ombudsman Deborah Glass told the special parliamentary inquiry that former ALP Treasurer John Lenders acted alone in setting up the funding arrangement, and Premier Daniel Andrews rejected an invitation to speak to her instead suggesting she speak to Mr Lenders.
The inquiry is examining Labor's alleged misuse of parliamentary funds in the lead up to the 2014 state election.
It comes after the Ombudsman's report released in March which found 21 MPs were embroiled in the so-called rorts for votes scheme, which cost taxpayers $388,000.
Twenty one Labor MPs were found to have spent a combined $387,000 on electorate officers who were instead working as campaigners for the ALP.
3AW Mornings senior producer Heidi Murphy crossed to Neil Mitchell as the hearing of the Powerful Privileges Committee got underway.
 Click PLAY to hear more 
Photo: Alex Murray, AAP