Police to pursue unpaid COVID-19 fines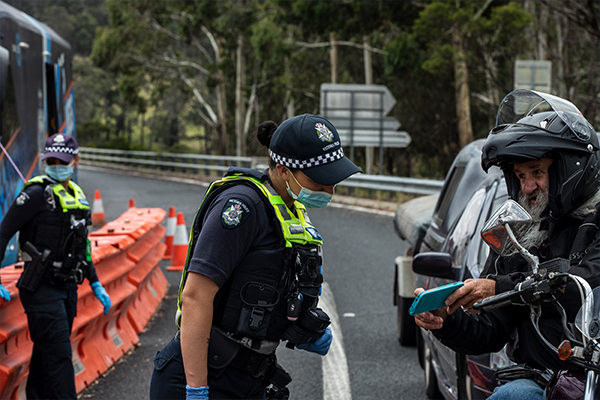 Police will pursue unpaid COVID-19 fines despite earlier reports suggesting they would be dropped.
Deputy Commissioner Rick Nugent blamed "a poorly worded" internal document for the confusion in a press conference today.
"A guide was prepared for prosecutors and police with respect to prosecuting fines," he said.
"In hindsight, that document was poorly worded and doesn't appropriately articulate the process for fines and warnings in relation to the Chief Health Officer directions."
More than 19,000 penalty notices were handed out for breaches of the Chief Health Officer's directions in 2020.
It will come as a welcome relief for the Police Association with secretary Wayne Gatt condemning the new policy earlier today.
"None of this was fun for our members. It was a bit of a thankless job," he told Ross and Russel.
"If you make it a systemic understanding with offenders that police are going to take a template model … the withdrawal or discontinuance of matters then what you potentially do is … make that enforcement job of the police a little bit harder.
"We don't want to do that."
Press PLAY below for more.