Police hunt for men after woman robbed while selling magazines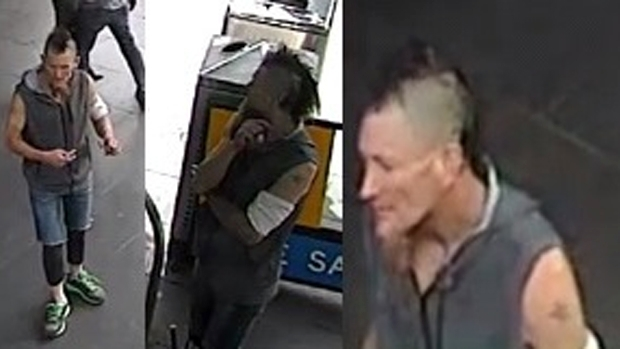 A woman with cerebral palsy has been robbed while selling magazines in Melbourne's CBD.
The victim was selling The Big Issue at a restaurant on the corner of Swanston and Lonsdale Streets when two men approached her on Monday last week.
One began wiping the woman's face while rummaging through her belongings.
He took her purse and put it in his back pocket with the victim unable to raise the alarm due to her cerebral palsy.
First Constable Ben Moran from the Melbourne Tasking Unit said the men initially appeared to be caring for her in what was a brazen, cowardly attack on a vulnerable woman.
'And then one of the males grabbed hr pusrse off her lap and ut it in his back pocket,' he told Neil Mitchell.
'The woman couldn't defend herself due to her disabilty.'
Police have released clear CCTV images of the men – with one described as Aboriginal in appearance and the other was Caucasian and had a distinctive mohawk, a long goatee and a bandaged elbow.