Police pounce on hundreds of Bandidos bikies in town for their annual meeting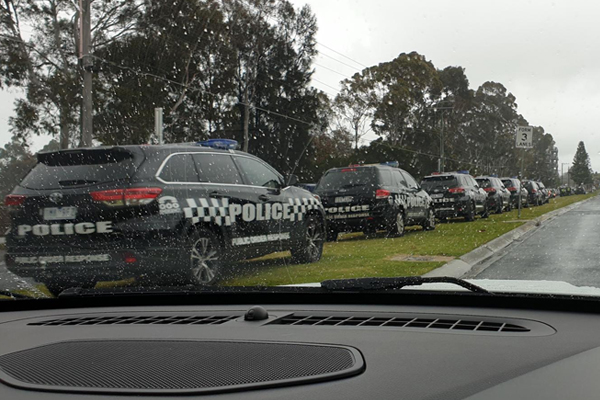 Police have swooped on hundreds of members of the Bandidos bikie gang, in Melbourne for their annual general meeting.
Jose told Tom Elliott he noticed a huge number of police near Southland shopping centre on the Nepean Highway.
"I've never seen so many police congregated in the one place in my life," he said.
"I'm talking hundreds (of police).
"They're photographing and interviewing them.
"I think the police are about four-to-one, it's just crazy!"
Click PLAY below to hear more
The Herald Sun reports between 250 and 400 "patched" members of the outlaw club, among the most violent groups in the nation, will ride in convoy from the state's west to a predetermined venue in Melbourne's south.
7 News reporter Paul Dowsley told Tom Elliott the police breath tested and drug tested every member, as well as checking for outstanding warrants, licences and unregistered bikes.
"It was a pretty swift operation by Victoria Police, they say they processed 160 Bandidos in just over an hour," Paul said.
"But they bought big numbers, I'd say they bought 150 police."
Click PLAY below to hear more