Police swarm as car thief allegedly finds gun, starts shooting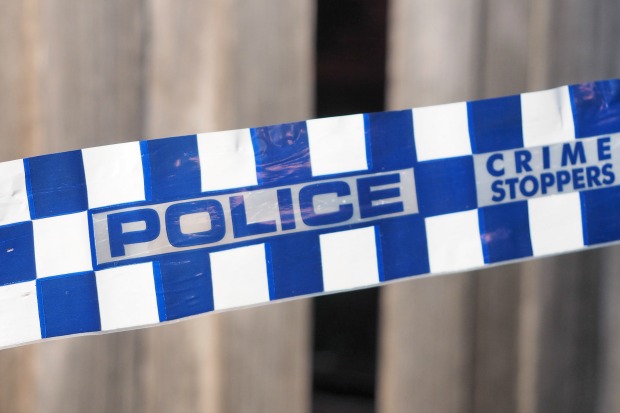 A man has been arrested after allegedly firing a gun amid a major police operation near Rockbank in Melbourne's west.
The operation included up to 60 officers, including heavily-armed members of the Critical Incident Response Team.
Police initially remained tight-lipped about the nature of the incident.
Later, it was revealed a man, 27, allegedly drove a stolen vehicle into the Bonnie Brook property on Beatties Road, and raided the shed.
He found at least one gun and allegedly started firing "indiscriminately", Seven News reporter Paul Dowsley told Neil Mitchell.
The man was arrested about 9.30am, some 90 minutes after he first entered the property, which he appears to have chosen at random.
Click PLAY for the latest from the scene with Channel Seven's Paul Dowsley
Massive police activity – I'd guess more than 60 officers – at a house on a large property at Rockbank. Details unclear by believed to be in relation to firearms. pic.twitter.com/VbJ2lrc5NW

— Paul Dowsley (@pauldowsley7) April 10, 2018