Popular Hampton cafe fire up in flames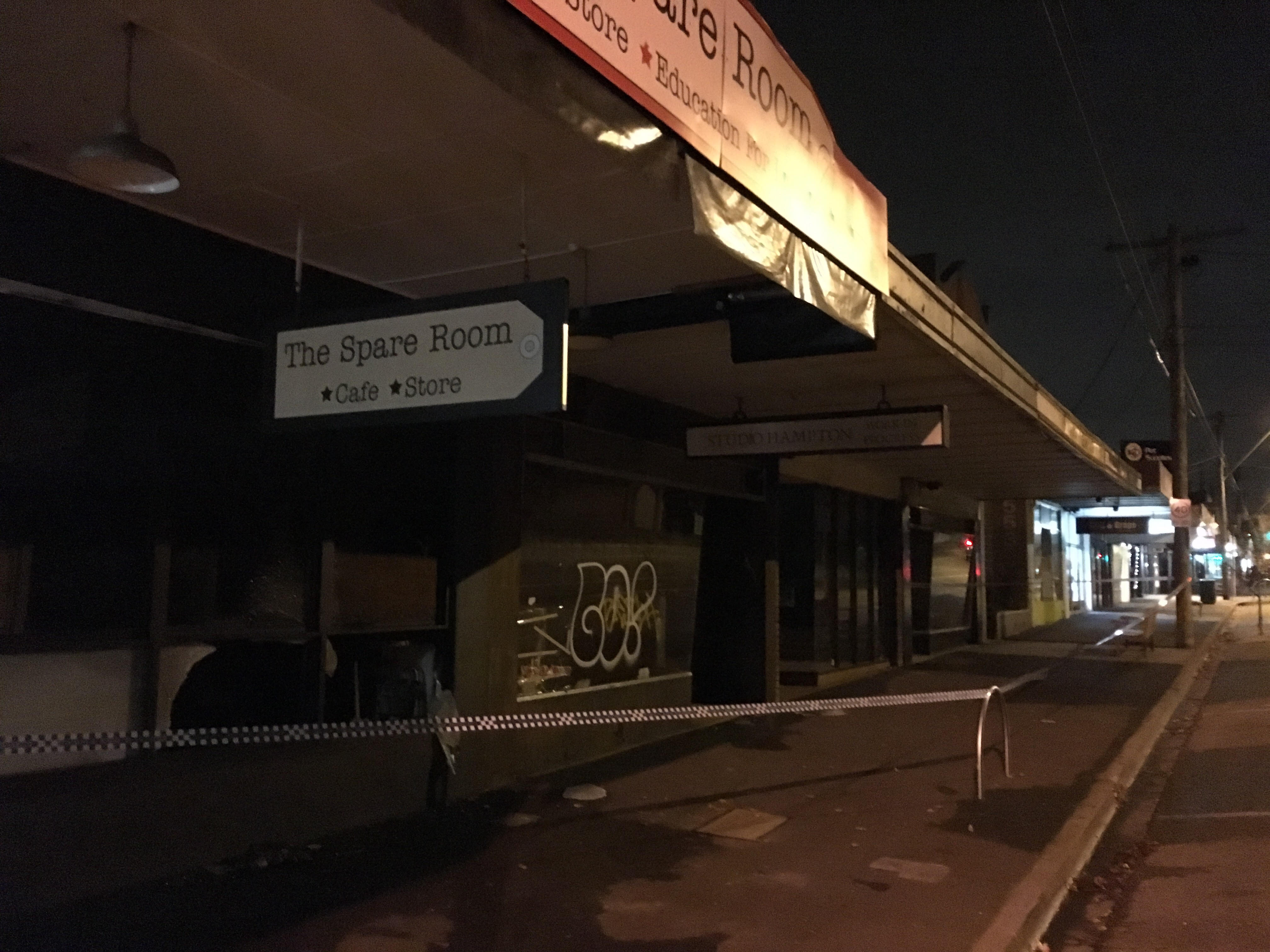 A popular bayside suburban cafe has gone up in flames this morning.
The Spare Room in Hampton caught fire along with adjoining shops shortly after 2am.
Fire crews had the blaze under control within minutes but the cafe was gutted.
The shops next to it also suffered damage.
Police are guarding the scene this morning as the cafe is being treated as suspicious.
No one has been injured.
Police are urging anyone with information to come forward.
By Pat Mitchell