Pub Of The Week review: Hotel Spencer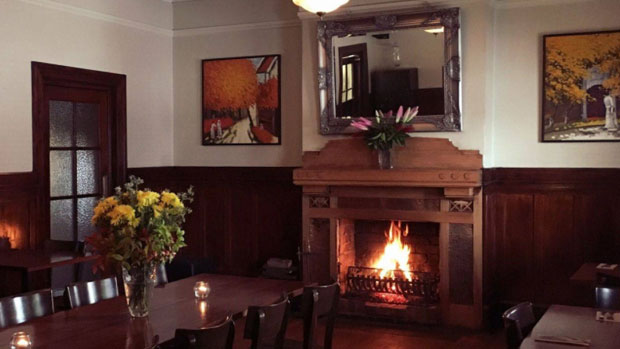 Pub: Hotel Spencer.
Where: 475 Spencer Street, West Melbourne.
Phone: 9329 9116
Score: 12.5/20
When: July 7, 2017
Internet: www.hotelspencer.com.au **
VENUE
Fourth review.  (last circa 2010, first DeBortoli pub of the year 1996).
The Spencer still remains one of the better looking inner suburban pubs after many years of trading when reborn in the 'gastropub' boom of the mid 90s.
Lovely wooden and spacious bar facing Spencer St., smaller middle and ante room for a quieter meal and the dining room to the rear.
The pub has a limited menu and focuses on american style easy going meals with some standard pub grub staples.  It is neither complex nor lengthy.  Same deal with beer taps – a commercial, a couple of crafts and ciders, limited wine list set out on a raised blackboard.
In keeping with the current theme, the music reflects the attitude – southern style, big sauces on bare wooden tables, a trip through America, but without any – indeed nothing – to reflect this identity on the walls or tables.
It is still the Spencer, in West Melbourne, still with backpackers upstairs, still doing its best in an ever changing landscape.
The pub is not as you would remember:  that said, it was a pleasant experience.
** The website for the pub appears to be a hybrid of what was a previous offer – fireplaces, leather lounges, bar/grill/steaks  – and what it is now – easy going, short order, stripped back.  The menu better reflects where it is at.
MENU
Four entrees, six mains – fresh fish on Fridays , some sides and that's it. Southern chicken, pulled pork, beef burger and some pub staples, all neatly presented. The offer of a chicken thigh burger, that's been marinated in Coca Cola, sounded great.
Entrees $10, mains $22, desserts not really
TRIED
Cheddar, green onion, jalapeno croquettes. 7/serve $10.  Neat. Golden cubes arrive in a big basket, 'grits' style, and come with a deep dark green tomato salsa. Eat and enjoy. Simple.
Pulled pork sandwich – $18. OK. Good representation of this ever popular pub meal.  Cider through the meat, pickles, slaw, BBQ sauce – as this offer goes all present and accounted for!
Grass fed porterhouse, 300g.  $28.  Good. Served with rosemary/sea salt chip and the omnipresent slaw,  this steak would sit very comfortably among any of its type at this price on a pub menu.
DRINK
Beer is commercial and craft. Carlton D and Coopers, including their excellent extra strong ale. To be honest, only 2 stock, basic standard wines by glass were offered. To balance, the bottled wine – mid 40s upwards was well thought and very fairly priced, including a Vasse Felix 2014 cab/sav  at $48.
SERVICE AND STYLE
No problems at all – like the vibe of the pub at the moment, easy going. Caution to staff however – not everyone loves a legendary blues man belting out the harmonica to that level at 1pm!
SUMMARY
In many respects, the Spencer is the barometer of my, and wider Melbourne pub experiences for the past two decades. Arrived with a bang, rode the food/drink/style of the 2000s, pared food/drink back post GFC, closed for a while earlier this decade, and now focusses  on burgers/easy eating/Americana as its calling card.
And make no mistake, the Spencer was one of the big time pub hitters 20 years ago but now
This incarnation of the Spencer confirms what is known – the term (and practice of) gastro pub is dead, buried cremated and if you see a pub being given that moniker, it is being applied overwhelmingly by a 3rd party.
And inaccurate.
The Spencer in 2016 ticks over, keeps the focus narrow, and offers good pub safe haven.