Pub of the Week: Tony Leonard reviews the Grosvenor Hotel in St Kilda East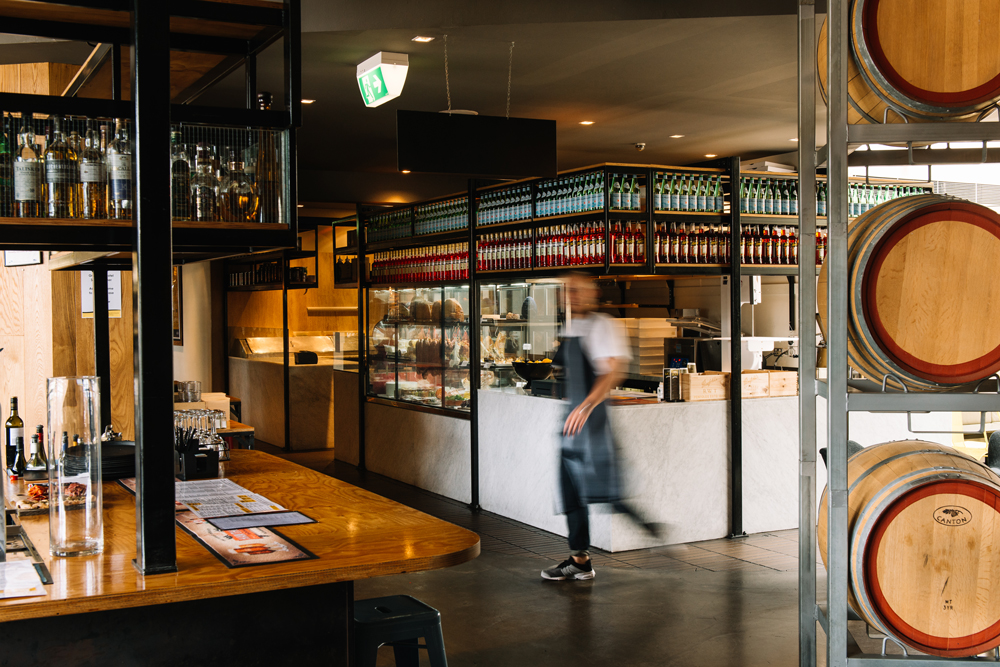 The Grosvenor Hotel
10 Brighton Road, St. Kilda East
9531 1542
Score: 14/20
When? 2 November 2018
VENUE:
Second review (last circa 2014).
Not too often a pub is best described as agile (thanks Malcolm) and versatile, but in the case of the Grosvenor Hotel on Brighton Road, these two descriptors are never better applied.
There are function rooms and dining rooms a plenty. But to have a small grocery, drive-through (and much acclaimed) take away burger bar, and bottle shop all within 15 metres of each other is something else.
Each room (and to be honest I'm not sure if it is 5 or 6) rooms to eat/congregate/celebrate is neat and has a point of difference. They are well set out/appointed and in a nice way, the pub has a bit of the maze/rabbit warren effect with its dividers.
There is a discrete rooms for Pokies (no TAB) that in many ways seems out of place here, but it doesn't impact on the trade or the amenity.
A small open spaced area looks out on the main road, so if having a beer and watch the world go by, this could fill in a few hours easily.
Food and drink is delivered by courteous staff, the menu has some nice touches and during the week the pub does some very good specials for food and drink. (Happy Hour pints of top quality draught at $7 on a Friday is good shopping).
A complete, fine package is offered by the Grosvenor.
MENU: 
The pub is mightily proud of its beef, seen hanging in cases next to the main public bar, and is happy to let you know where it is sourced and how long is has been hanging for. Fully plated, it can start from $39, but there is a ripping bargain mid week.
Mains are priced higher than stock standard pub meals but the Grosvenor goes to an effort to elevate above the norm, e.g. Pork Belly ($33) crispy skin, pork croquette, radicchio, apple sauce, apple balsamic or Lamb Shoulder ($33), a 24-hour slow cooked lamb shoulder w/ charred broccolini, sautéed chard, bagna cauda, lamb jus.
There is a mix of arancini, popcorn chicken for starters, but when you see the different cuts of meats hanging from the cool room, the Prosciutto plate ($21) entree of Carpaccio, San Daniele Prosciutto, stracciatella, marinated peppers looks a must share.
By the way, the pub will do a whole suckling western plains pig (with three days notice) with the lot for $660. Would love to be there when one is brought out! Or try one of their much loved burgers.
Entrees: $18. Mains $30. Desserts: $8. (Gelato scoops x 2).
TRIED:
Slow cooked lamb ribs ($19) Salsa verde mayonnaise. Good. Falls from the bone, meat and fat in right proportion. A handy starter.
Grilled australian prawns ($21) w/grilled chorizo, & cannellini bean salad. Good. A little pricey for the quantity (2), but the pairing of prawn and pork worked so well, grilled to perfection, but maybe worth another piece at a slightly increased price?
Porterhouse, 250g, $20 (normally $39, Thursdays), peppercorn, salad, chips. Very Good. Bargain. This is pub steak 101, at the right price for a better quality. Thursday is the go to for this bargain.
DRINK:
Like everything else there, beer is maintained and poured to a high level. Clean taste, good glasses. CD sits alongside a raft of taps which includes Gage road, Wolf of Willows, Bad shepherd. $6/pot for Carlton Draught is overs though, boys.
There aren't too many options per glass, at an average of $11pg. Punt Rd Chard, never miss, was the preferred. It is an excellent wine menu, with the lower pricing – only a few bottles – in the mid-to-high 50s.
SERVICE AND STYLE:
Happy, friendly engaging. No shortcomings with a tip of the cap to the young man who explained the range of beers, their different tastes with a small sample if required, in a delightful manner.
SUMMARY:
The Grosvenor is a bit of an outlier when it comes to location of a pub. It is not in the heartbeat of St Kilda and is nowhere near the southern/bayside pubs. Indeed don't miss the service road from Brighton/Nepean otherwise you will end up doing a lap of the block up some narrow streets.
The Grosvenor aims higher (and so priced) but in a rarity for pubs that house Pokies (the belief being the emphasis is on the machines rather than customers) the pub has a very good offer of food and drink.
Easy to sit back and enjoy, the success of this pub is earned and deserved.
Photo: The Grosvenor website