Push to 'pay' cyclists who ride to work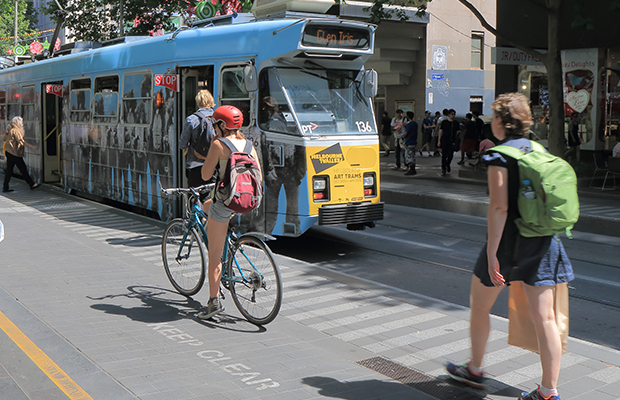 Bike lobby groups want cyclists to be paid to ride to work.
The Bicycle Network is floating a plan ahead of next month's election.
Under the plan, every rider would be given $5 for every trip to work, regardless of the distance of their journey.
The lobby group says the move would ease congestion on the city's roads and take the strain off public transport.
A person who commutes to work by bike everyday would receive up to $1100 dollars a year.
The scheme won't be cheap. CEO of the Bicycle Network, Craig Richards, told Neil Mitchell it'll cost an estimated $500 million a year.
There are similar schemes are in place overseas.
"I would love to say it was our idea, but these sorts of things are already running in Italy, the Netherlands and the UK," Mr Richards said.
"Every time someone rides a bike there is a financial benefit to society of around $10…that's because of the cost savings from less health costs and less congestion.
"When you drive a car it costs society roughly $10," he said.
Mr Richards told Neil cyclists would be required to fill out a log book to track their rides.