Push underway to enforce mask mandates on trains and trams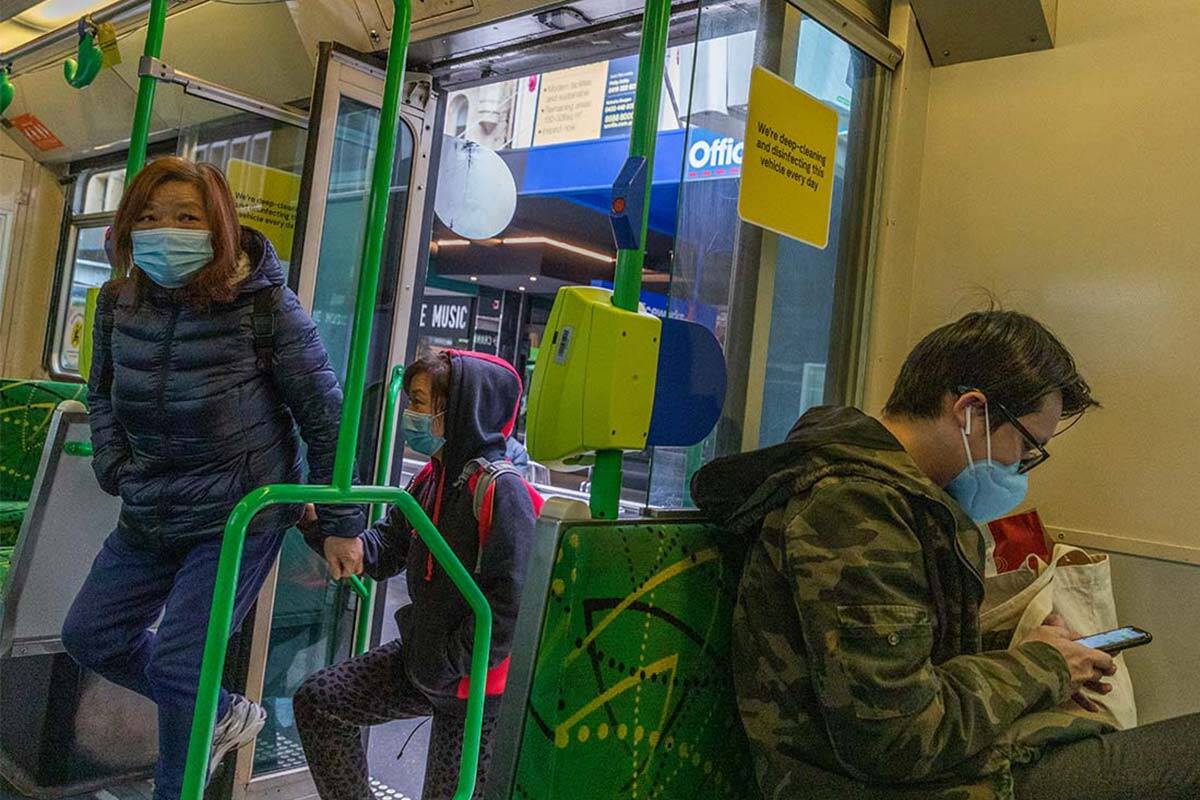 There appears to be a push is underway to enforce mask mandates on public transport.
A 3AW Mornings listener was on the 109 tram travelling from Port Melbourne to the CBD yesterday when ticket inspectors got on and checked Myki's and policed masks.
Those who weren't wearing a mask were told to put one on or get off at the next stop.
Daniel Bowen from the Public Transport Users Association says it "does seem" like authorities are stepping up enforcement measures.
"Issuing fines is not necessarily the best way to go. I think it's about encouragement and messaging, and maybe handing out a free mask to someone who doesn't have one," he told Neil Mitchell.
Mr Bowen says there's been a lift in mask-wearing adherence in recent weeks.
"More people are wearing the masks, in particular in the commute peak hours compliance numbers are quite high. It's a mixed bag at other times of the day."
Press PLAY below to hear about the changes in public behaviour the Public Transport Users Association has noticed