Questions raised over religious fashion theme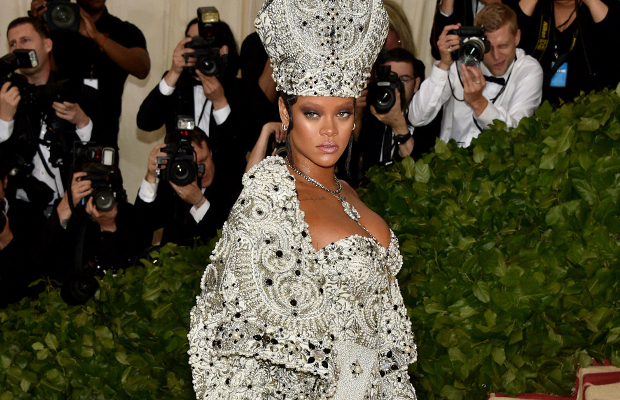 Tom Elliott has questioned whether celebrities who dressed up in Catholic-themed costumes at this year's Met Gala ball in New York would be game to do the same if it was another religion.
Several outfits, including one worn by pop star Rihanna pictured, have grabbed global attention with the "Heavenly Bodies: Fashion and the Catholic Imagination" theme.
Tom Elliott said he couldn't imagine an Islamic-themed event.
"There would be death threats, there would be bombs," the 3AW Drive host said.
"You can either mock all religions or you can't.
"This idea that it's OK to mock Catholicism but it's hands off a more militant religion like Islam … I don't get."
Click PLAY below to hear Tom Elliott's thoughts
He debated the matter with Dr Lauren Rosewarne from the University of Melbourne, who said it wasn't comparing "apples with apples".
Click PLAY below to hear more on 3AW Drive