Reason Party MP Fiona Patten debates political donation reform with Tony Jones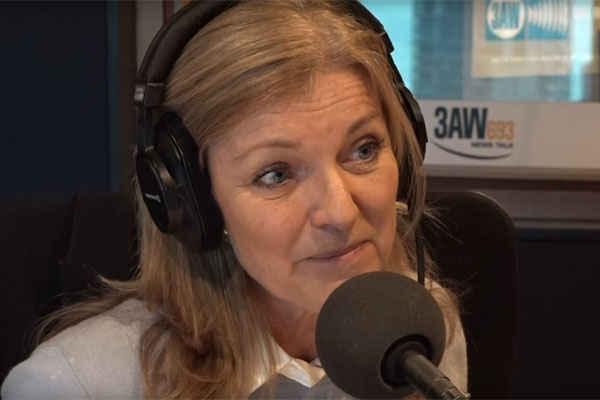 Reason Party MP Fiona Patten has rejected a suggestion she has back flipped on reforms to Victoria's political donations.
The Electoral Amendment Legislation Bill was debated in parliament last night and requires key crossbench support.
Ms Patten said she didn't get a "look in" when Labor and Liberal MPs were negotiating the reform, but says she has proposed a number of key amendments to the proposed legislation.
"I was opposed to it as it originally stood, with my amendments I am happy to support it. The amendments were about putting a cap on expenditure," she said on 3AW Mornings.
The Andrews Government announced in September last year plans for donation reform.
The Opposition eventually withdrew its support for the bill on legal advice.
It's proposed that political parties would share in $60 million over four years to pay for their election campaigning.
Tony Jones: The bottom line is – you guys, as in politicians, want $60 million of our money to convince us to vote for you. It's a joke.
Fiona Patten: It is a joke.
Liberal MP Ryan Smith called in, to dispute Ms Patten's claims the Coalition didn't support the proposed reforms.
Click PLAY to hear the full discussion on 3AW Mornings