Red Symons to join Neil Mitchell as a 3AW regular!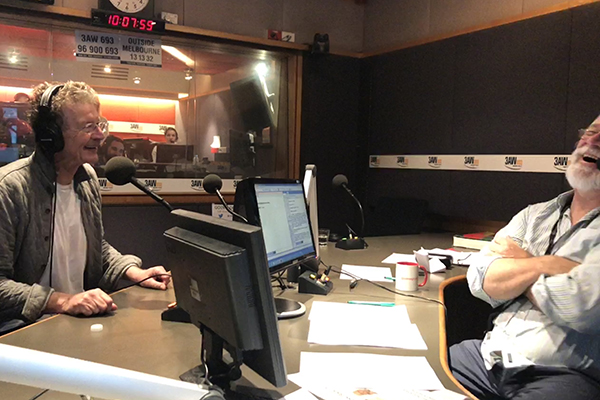 Red Symons is joining 3AW!
After an overwhelmingly positive reaction to his interview with Neil Mitchell last month, 3AW Mornings has decided to make it a regular occurrence!
Red will join Neil every second Thursday – starting next week – from 10am.
Neil is looking forward to the unpredictability of what will unfold, highlighted by what happened below!
Click PLAY below to see highlights of Red's first appearance!
I drove in a car race against Red Symons and he was even slower than me. So I'd always wanted to work with him. He joins my team next week.

— Neil Mitchell (@3AWNeilMitchell) June 8, 2018
Red Symons joins my team from next Thursday . No idea what we will discuss and we probably won't know until we discuss it .

— Neil Mitchell (@3AWNeilMitchell) June 8, 2018