Business owner left in tears over 'threatening letter' from government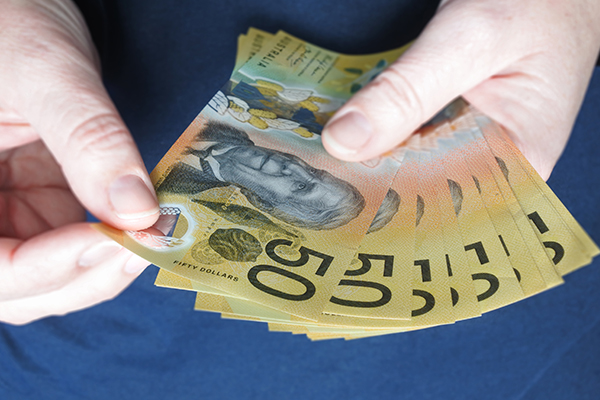 The Victorian government has left a small business owner in tears over a "threatening" letter ordering her to repay part of the COVID-19 business support grants she received due to "miscalculations".
3AW Mornings has received several similar complaints from others who run businesses.
Many of them have already spent the money, unaware they'd been given too much by the government.
Jemma Toohey runs The Watchbox restaurant at Indigo Valley and told Neil Mitchell she'd been ordered to repay $25,000 by February 16.
"We are honest, hard-working people and aren't being dishonest about anything," she told Neil Mitchell.
Ms Toohey said it had only added to the pain of the past year.
"It's just not good enough," she said.
"I'm sorry, but it's just not good enough to be treated this way."
Wodonga RSL secretary, Kate, told Neil Mitchell the RSL has been told to repay $5000 of the $20,000 grant received, due to a miscalculation.
It also has to be repaid by February 16.
Kate says she doesn't know what went wrong.
"I've tried to contact Business Victoria to try and find out what has gone wrong, but I've been able to speak to anyone that can give me any detail," she said.
"There's not a lot of time to pay it back and our profit margins are very narrow as it is. Our income goes primarily to veteran welfare.
"We can pay the $5000 back but it's something that we didn't budget for."
Opposition MP Richard Riordan told Neil Mitchell he'd been "bombarded" with complaints from small business owners.
"It's heartbreaking," he said.
A government spokesperson told 3AW an "administrative error" was to blame.
"In late December, an administrative error resulted in some successful Licensed Hospitality Venue Fund applicants being overpaid," they said.
"These recipients have been asked to repay the overpayment amount, in line with the department's legal obligations."
Neil Mitchell said it wasn't good enough.
"It is a threatening letter for the Victorian government over something they stuffed up," he said.
Click PLAY below to hear more on 3AW Mornings
Press PLAY below for more