"Remarkable" injured humpback whale calf swims 2000km from QLD to Victoria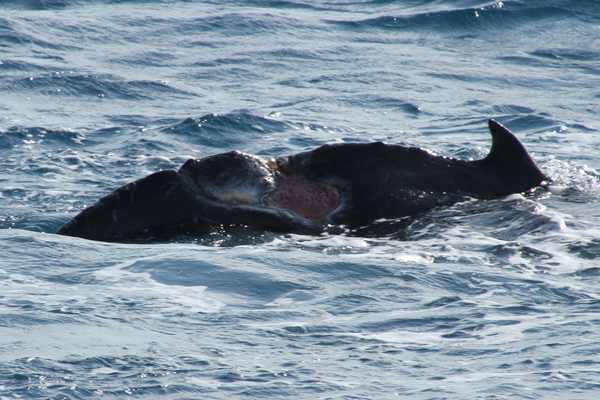 A miracle humpback whale calf has managed to swim from Queensland waters all the way to Wilson's Prom after being attacked by a shark.
The then six-week old calf was first seen with its mother in Hervey Bay in September, and had deep, open wounds.
Jeff Weir, Marine Biologist and the Executive Director of the Dolphin Research Institute, told Neil Mitchell the injuries were consistent with those inflicted by large sharks and killer whales.
"Its mum would have fought off the sharks," Jeff said.
"We've been able to match the photographs of the scarring on the little baby in Hervey Bay, down to Wilson's Promontory, 47 days later.
"It's somewhere in the order of 50km per day."
Click PLAY below to hear the details
Jeff said the pair would now be a far way down past Tasmania on their way to Antarctica for summer.
The community is urged to report sightings of whales and dolphins on the Dolphin Research Institute's website: www.dolphinresearch.org.au