Researchers discover Tasmanian Devil milk kills golden staph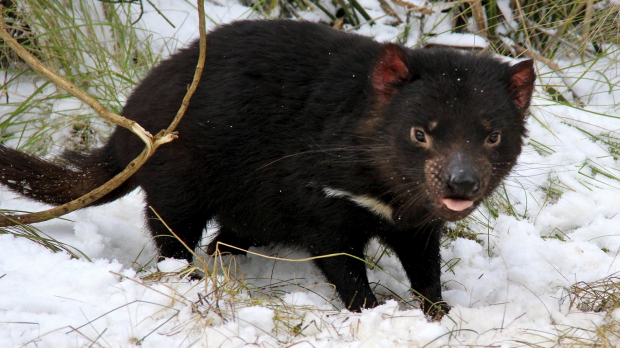 Researchers at Sydney Uni have discovered a peptide in Tasmanian Devil milk that cures golden staph infections.
While there's a way to go before it is developed to a point it can be administered in hospitals, the discovery could potentially spell the end of golden staph for good.
Biologist Emma Peel told Ross and John the effective peptide found in the milk is now being artificially reproduced.
Ms Peel said scientists have been interested in how young marsupials survive in bacteria-laden pouches despite being born with underdeveloped immune systems.
'That led us to the peptide,' she said.
Ms Peel said we are right to be excited by this discovery.
Golden staph is a bacterium carried by around one-third of people that can be harmful – potentially fatal – if it gets into the bloodstream.
Click play for the full story