Returned: Iraq war veteran's stolen medals have been returned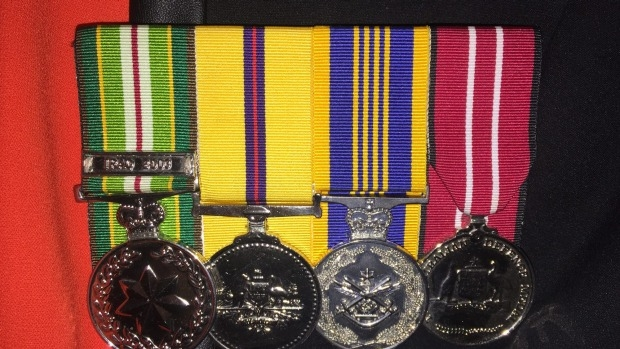 UPDATE
An Iraq war veteran who had her medals stolen over the Easter long weekend has had them returned to her letterbox.
Sarah Archibald allegedly had belongings stolen from her garage after her Frankston home caught fire last year.
Ms Archibald has told Neil Mitchell she is stunned and relieved to have them back.
'My medals are actually in my maiden name, so the only people that could have returned them were the ones that took them,' she said.
Click play to hear Sarah's story
When Sarah's family home in Frankston burnt down last year, the garage was the only thing that survived.
Everything they managed to salvage was stored there, including Sarah's service medals from when she served in Iraq back in 2006.
Over the Easter long weekend this year, Sarah and her family were dealt another blow, when thieves broke into the garage and stole everything they had left.
The thieves were eventually caught, but were reprimanded.
Click play below to hear Neil's initial chat with Sarah