Right-wing group leader confronts busker in Federation Square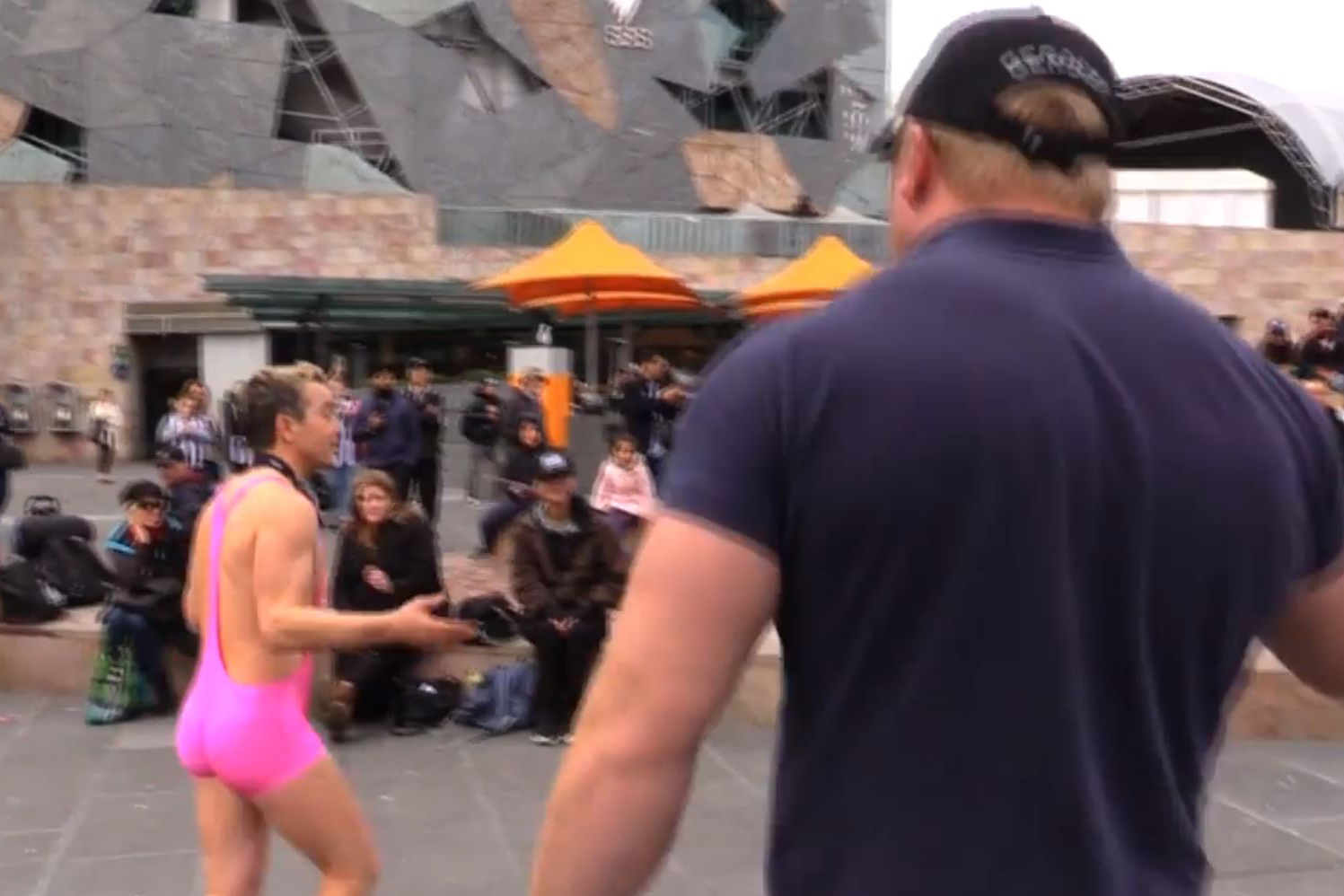 A video has been shared online of right-wing group leader Blair Cottrell confronting a man busking in the CBD, because he didn't like what he was wearing.
In the footage published on Facebook, Cottrell approaches the man in Federation Square who is wearing bright pink hot pants and tells him to cover up in front of children.
"Are you a paedophile?" Cottrell shouts as the man attempts to get away from the group.
"I don't know why anyone would stand up for him, it's obviously obscene, I'm sick of seeing that kind of thing," Cottrell told Neil Mitchell.
Cottrell attempts to argue that he did not intimidate the man and that the busker made the scenario more dramatic by running for the police, despite Cottrell and his group of followers surrounding him and shouting at him.
"It's not your right to decide that's inappropriate," Neil replied.
Click PLAY below to hear the details
"It really disturbed me when I saw that video," he said.
You can see the video here.
A crowd gathered in Federation Square this afternoon to rally around the busker targeted by Cottrell.
Great crowd gathered at Fed Square to watch Dandyman perform again…the community won't let fascist thugs stop us from enjoying this city the way it should be #FedSquare pic.twitter.com/r8yNO6gymE

— Pat Simons (@prrsimons) June 26, 2018