Police defend lack of arrests after youths wreak havoc at Taylors Hill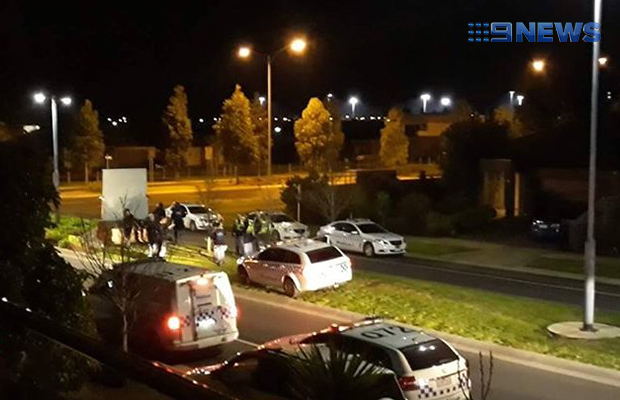 Out-of-control youths have wreaked havoc in Melbourne's west overnight, hurling rocks at police and damaging a squad car.
Roughly 100 young people congregated near a park in Bronte Way at Taylors Hill about 5.30pm.
Police told Ross and John the crowd comprise of two groups with "pre-existing tension" between them.
"They'd agreed to meet up there to have a fight," Commander Tim Hansen said.
Police advised residents to stay inside and lock the doors while the Public Order Response Team arrived and the air wing hovered above.
After a short time the group, consisting of youths of African appearance, dispersed and moved on.
No arrests were made.
ROSS STEVENSON: "People want to know how people can damage a police car in the presence of police, and no one get arrested?"
"Our short-term objectives last night were to make residents safe and disperse that group and return good order to that residential area," Mr Hansen said.
"We were really successful at that.
"We launched an investigation overnight.
"I just want to reassure everyone, we take a zero tolerance with this sort of behaviour.
"You'll certainly see some movement in the investigation and arrest space in coming days."
Mr Hansen said "there is a cohort within that larger group who are known" to police.
Click PLAY for the full interview
JUST IN: There are reports of clashes between large groups of youth and police in Taylors Hill, Melbourne. #9News pic.twitter.com/3xd5fkk7yv

— Nine News Melbourne (@9NewsMelb) August 8, 2018