Ross and John explore the 'myth' of the Scandinavian 'utopia'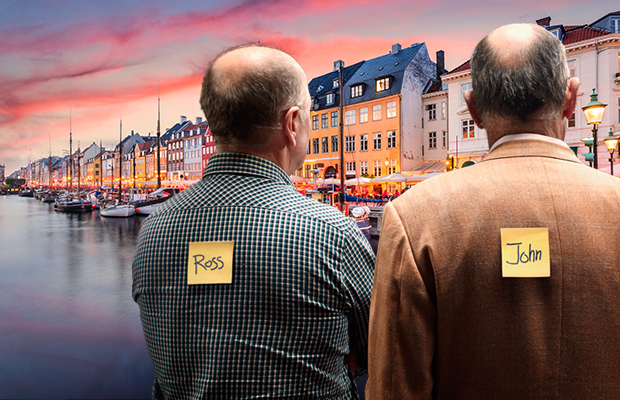 As you probably know by now, Ross and John are off to Scandinavia to find out what all the fuss is about!
They seem to do everything better and the people are happy.
Or do they?
Michael Booth, author of The Almost Nearly Perfect People: Behind the Myth of the Scandinavian Utopia, told Ross and John happiness lists and surveys were "a load of nonsense".
"They have extremely high taxes, the weather is really awful and they're not as happy as their reputation suggests," Mr Booth said.
"But they're very equal, things function and there's a lot of trust in society.
"But, on balance, I'm pretty happy to live here."
Click PLAY below to hear more on 3AW