Ross and John help apprentice electrician Elliott find some work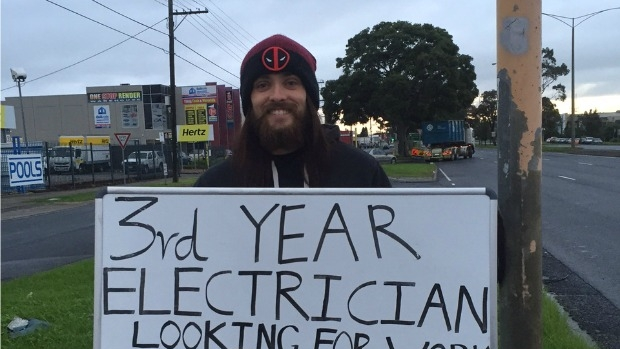 An apprentice electrician who took his hunt for work to the side of the Princes Highway looks set to be employed all thanks to a few 3AW Breakfast listeners.
Elliott is a third-year apprentice in need of some work. He's got a car, and all the tools, but no job.
Rather than wait for something to come up, he did something about it and crushed a few stereotypes about young workers in the process.
He's been standing in the freezing cold on the Princes Highway with a sign each morning in the hope of landing a job.
Ross and John were informed of this by a listener and decided to help.
The switchboard soon lit up with possible opportunities.
'Thanks guys, appreciate it,' Elliott said.
Click PLAY below to hear more on 3AW Breakfast