Ross cut a record in the same Nashville 'studio' Neil Young used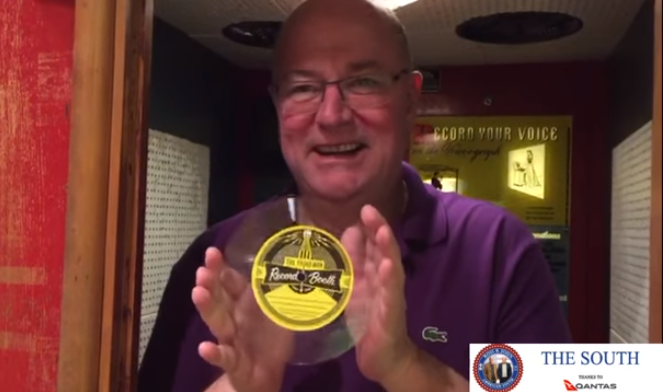 He wrote the song on the road trip from Kentucky to Tennessee using the maxims produced by our driver Denis.
And now he's recorded it in a recording booth owned by Jack White (of the White Stripes) and used by many legends including Neil Young.
Click play to watch!