Ross goes Gallopen in Tivoli and wins big for Burnso!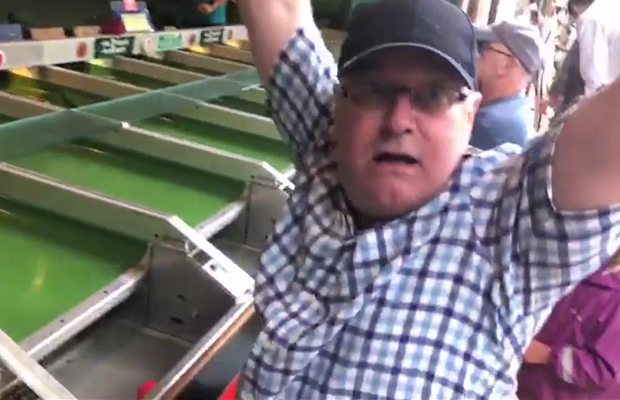 We really didn't expect Ross to love the rides at Tivoli this much.
Ross spent the afternoon at Tivoli Gardens and probably enjoyed it a bit too much for a grown man.

This video isn't the worst of it >> https://t.co/9e8IEH4DUY pic.twitter.com/uHVidDeMQs

— 3AW Breakfast (@RossAndJohn) July 18, 2018
He was dispatched to the historic theme park – the second-oldest operating amusement park in the world – to try a try Burnso wouldn't, and buy him gift.
Naturally, it somehow all culminated in horse racing – and TWO glorious victories!
Click PLAY to watch