Round 1 exit: Sleepy Tony Jones sits out 3AW hosting duties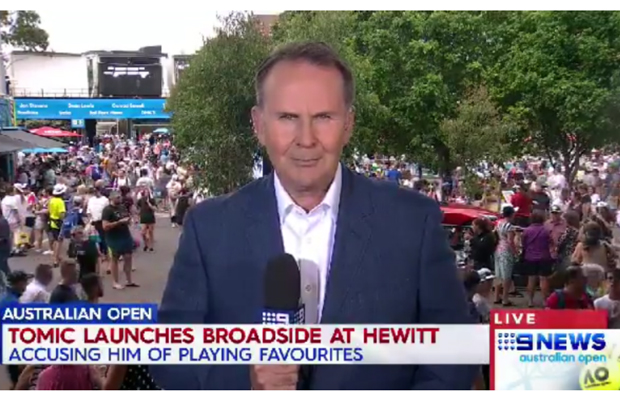 He's been broken.
It was always going to be a busy week for Tony Jones when his list of jobs extended to:
Sport presenter on the Today show
Sport anchor on Nine News
Host of Channel Nine's night tennis
Fill-in presenter on 3AW's Neil Mitchell program
In fact, Ross and John did the maths and found that TJ was in the media for more than 70% of the day on Monday.
And so when yesterday's night session stretched past 2am, well… Tony needed to sleep in.
No bother at 3AW's end; the perfect replacement in Heidi Murphy, who has hosted the past two weeks, was ready to step up and fill the void today!
And Heidi will steer the ship for the rest of the week until Neil Mitchell returns January 21.