Rumour confirmed: Doyle street art arrives in Hosier Lane
Council workers have been quick to cover a controversial mural of Lord Mayor Robert Doyle.
The Rumour File first reported the painting, produced by prominent street artist Lushsux, had gone up this morning.
Less than two hours later, the mural was covered.
The painting refers to allegations made about Cr Doyle which concern his behaviour towards a female colleague and are currently being investigated by Council.
3AW is not suggesting that Cr Doyle has said, or is alleged to have said, the things depicted in the artwork.
BEFORE
AFTER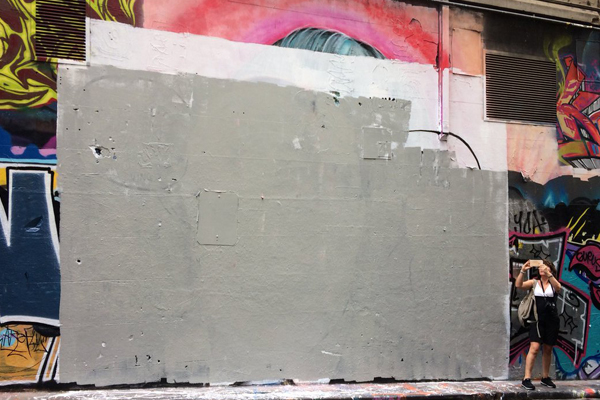 Image: Paul Dowsley, Channel 7 News