Rumour confirmed: Driver injured by airbag blast in stationary car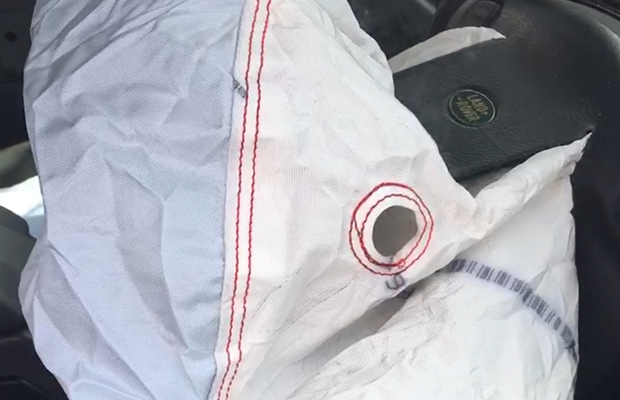 A Melbourne man says he was lucky to avoid serious injury when the airbag in his Land Rover went off without warning yesterday.
As revealed on the 3AW Rumour File, Tim Blair was sitting on the side of the road talking to a colleague on the phone when the airbag blasted without warning.
The deployment injured Mr Blair's wrist, but he said it could have been much worse.
"Lucky enough I was leaning on my elbow in the centre part of the car," he told Ross and John.
"Had I been sitting upright I probably would've copped the full force in the face."
Footage of the aftermath shows the airbag smoking 
Mr Blair said there was no damage to the front of his car or any other indication as to why the airbag deployed.
He called Land Rover, and said he will seek answers when he meets with them tomorrow.
His insurance company told him they were likely to deny a claim because there was no damage to the car.
Click PLAY to hear Tim tell his story to Ross and John