Rumour confirmed: Man arrested at Paul McCartney concert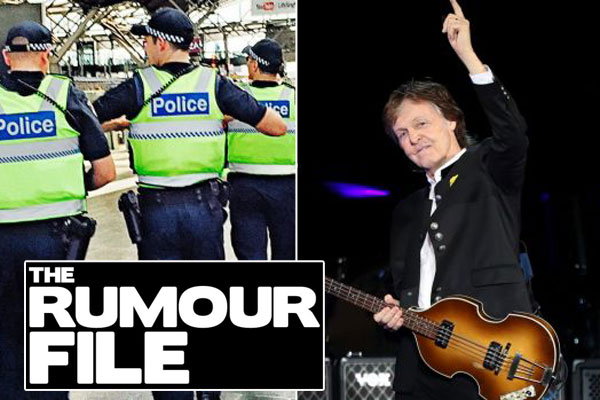 RUMOUR CONFIRMED
A man was arrested and kept in police custody until the early hours of this morning after dancing in the aisles at Paul McCartney's concert last night.
First heard on The Rumour File, Ross and John were told the man was placed in handcuffs and escorted from AAMI Park last night.
"After the first song I moved over to the walking aisle to have a bit of a dance and then all of a sudden I was arrested," Twist + shout + cuffed said.
"I was escorted out of the building, I was cuffed, made to look like an absolute idiot and was put in jail until 2AM this morning."
"Dancing without a licence!" Ross replied.
Victoria Police later confirmed one person was arrested at the concert last night, however they say it was for drunkenness.