Rumour confirmed: Man takes forklift for joyride around MCG carpark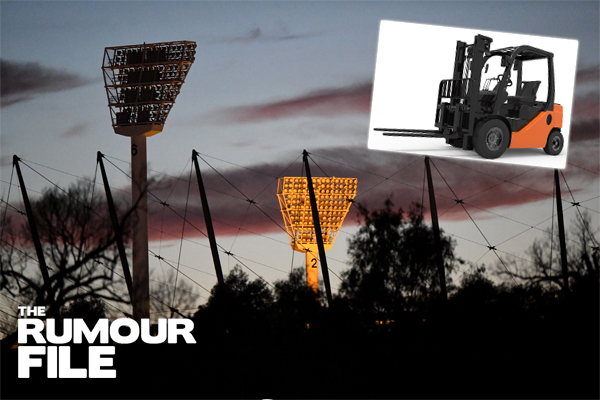 RUMOUR FILE CONFIRMED
A man who took a forklift for a spin post-match at the MCG on Saturday is expected to be charged after an off-duty police officer intercepted the joyride.
During the Rumour File, Ross and John were told a footy patron stole a forklift from the stadium basement on Saturday after a match but was intercepted by an off duty senior policeman.
Police have confirmed a man was arrested after a forklift was allegedly stolen from the underground car park of a Melbourne sporting ground on Saturday.
Police responded when calls came in reporting it was being driven down the Brunton Avenue footpath shortly before 6pm.
A 39-year-old man from Drouin West was arrested shortly after and is expected to be charged on summons with theft of motor vehicle, conduct endangering life and drink driving offences.