Rumour confirmed: Woman severs nerve trying to get avocado stone out with steak knife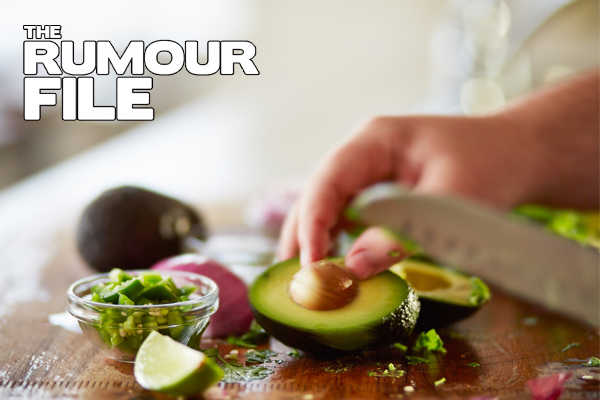 THE RUMOUR FILE
A woman has managed to sever a nerve while trying to get a stone out of an avocado, requiring surgery to repair the damage.
It comes after Ross and John were discussing comments made by an Australian plastic surgeon who said she sees more avocado wounds than gunshot wounds.
Avocado Woe told the Rumour File Melbourne woman required surgery on her hand after her encounter with an avocado stone.
Victim Mariese Wootten told 3AW Breakfast the injury didn't seem too bad initially.
"I simply tried to take the stone out of the avocado with steak knife," Marise said.
"I jabbed it right in the middle and it slipped and went through my finger.
"I had some tingles up and down my finger then a couple of days later I went to the doctor, they referred me to a surgeon who said I'd severed the nerve!"
NOW: An Austn plastic surgeon says in response to the US gun control debate that she treats more avocado injuries here than gunshot wounds. Listener Mariese had surgery Tuesday due to a severed nerve in her index finger after using a steak knife to get a stone out of an avocado pic.twitter.com/DqvwiXJVS3

— 3AW Breakfast (@RossAndJohn) November 14, 2018
Click PLAY below to hear the details