RUMOUR FILE: Authorities working to find entangled whale off Apollo Bay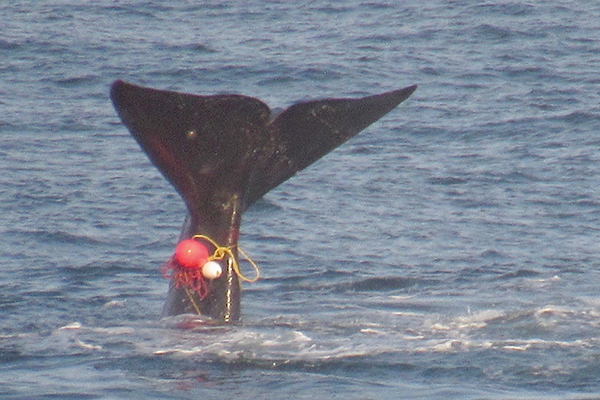 A search is underway for a southern right whale which was spotted with a rope around its tail by a member of the public near Apollo Bay.
Free Willy told the Rumour File the whale has a rope and possibly a crayfish pot wrapped around its tail.
Officials from the Department of Environment, Land, Water and Planning's south-west region confirmed to 3AW Breakfast they were alerted when the wale was spotted off Marengo on Monday afternoon.
An aircraft was sent from Ballarat yesterday in a bid to locate it.
Cews from DELWP, Parks Victoria and Victorian Fisheries Authority are on standby if the whale is found.
Authorities will meet again this morning.
Authorities are asking members of the public who see any signs of the entangled whale, or the rope and buoys, to call the Whale and Dolphin Hotline on 1300 136 017.
Photo: Willie Bedford, DELWP Facebook