Tom Mitchell denies trying to cash in on post-Brownlow interviews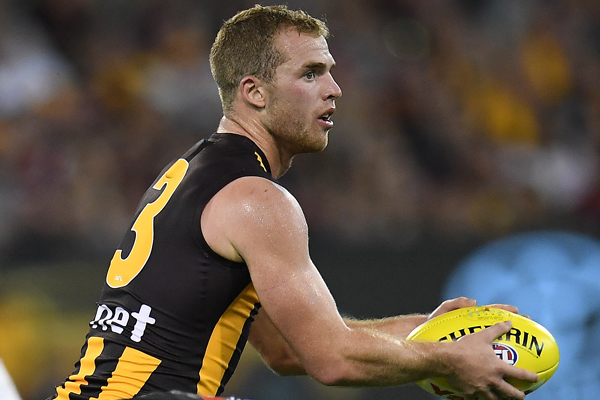 LATEST: Tom Mitchell's management has apologised for any "embarrassment" it caused the star midfielder after it emerged they were trying to seek cash for comment, should he win the Brownlow Medal on Monday night.
3AW Breakfast's Rumour File was told the Hawthorn star, who is the overwhelming favourite to win the medal, had already responded to requests for interviews.
The catch? Those wanting to interview him had to fork out $1000, plus GST.
"I have never heard of that in all my born days," Ross Stevenson said.
The AFL hadn't, either!
The Hawks quickly spoke with Mitchell, who said he was unaware his management, TLA, was asking media outlets for payment.
"Tom had absolutely no awareness of his management asking for money for interviews," a Hawks spokesperson said.
"They did this without his knowledge."
Gillon McLachlan told Neil Mitchell it wouldn't be happening.
3AW Mornings was then sent the following statement from TLA chief executive, Craig Kelly;
"In order to clarify the situation, if any of our managed players are lucky enough to win the Brownlow Medal, as per previous years, they will be available for the prescribed AFL media requirements.
"Further to this, our players have always been available to media the following morning and this year will be no different.
 "We apologise for the miscommunication around fees for these interviews, and also to Tom Mitchell for any embarrassment caused this morning."