Rumour File: Iconic mechanical dinosaur could now be your backyard decoration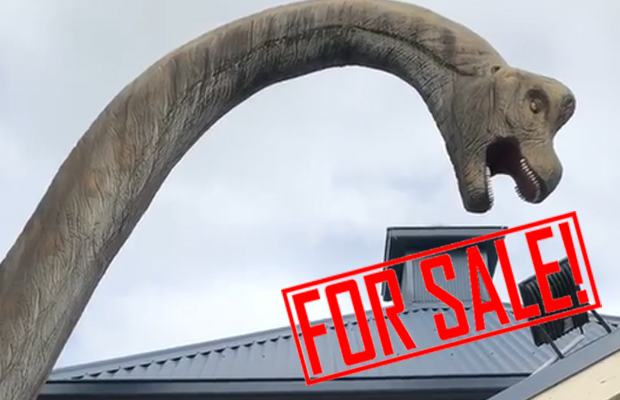 RUMOUR CONFIRMED
A 10-metre tall mechanical brontosaurus that's stood above a Victorian cafe for years can now be bought for your backyard.
The 3AW Rumour File was told the Cowes dinosaur has popped up on Facebook with a price tag of $9000.
Richard Jongejan, manager of Woodbyne Resort in Cowes, told Ross and John when he took over, the previous owners had decked out the cafe a la The Flinstones.
"With time, most young kids wouldn't know who the Flinstones are these days!" Richard said.
"It's time to move on.
"I didn't think it would create that much interest to be honest!"
Click PLAY below to hear more